Web Tracker How to Activate Lead Sources
This article covers how to activate inactivated lead sources.
To begin, get logged into Infusionsoft and hover over the Infusionsoft icon. Then go to Marketing "Settings".

Then click "Lead Sources" on the sidebar.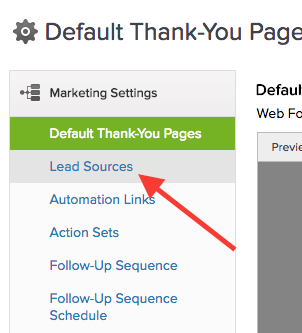 From here you can tell which lead sources are active or not. Click on the lead source you want activated.

From here go down to the Status dropdown menu and choose "Active".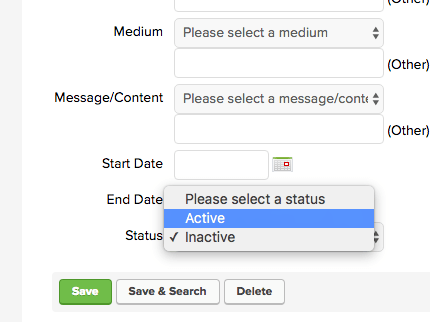 Then click "Save & Search". Repeat this process for as many lead sources as you want.