A few months back we recognized a common feature being voiced from our users: counter widgets. As we surveyed and questioned what that would look like, the response was essentially a box with a number inside. And that in of itself, would be pretty easy to deliver on.
But at Graphly, our focus certainly isn't what's 'easy to develop' but rather what's 'easy to use'…and probably more important than easy, we constantly pose the question, "what's valuable?"
That's why we couldn't simply slap a single number in a box and call it good. I present to you the new Contact Counter widget.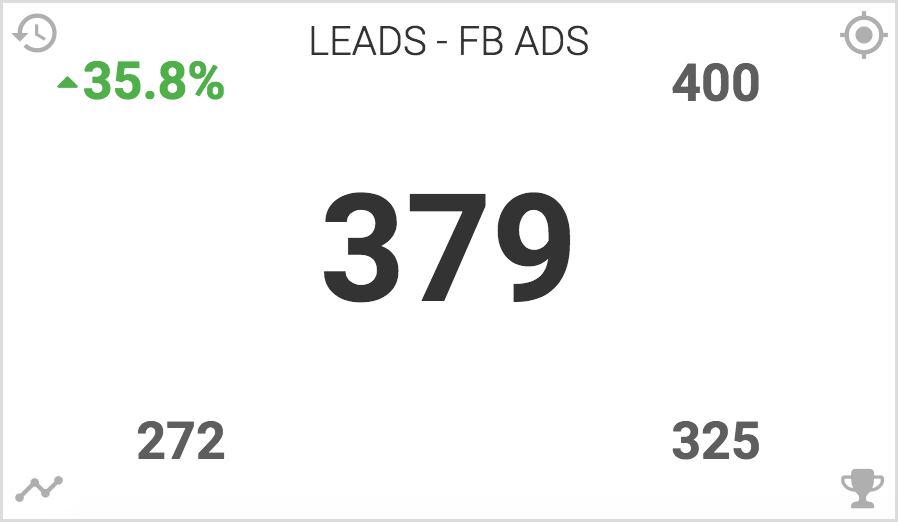 As you can see, instead of 1 number, we're giving you 5. Using the example above, we've generated 379 leads from Facebook this month. If you look in the top left corner you'll see the trend. In other words, we're 35.8% up from where we were this same time last month. Scan to to the top right corner to see the target or goal we've set.
Counter widgets allow users to take a 1 second glance from left to right and immediately see where they were, where they currently are, and where they're going. Now glance down to the bottom left. Here they'll see their average performance which takes into account the last 6 cycles. And lastly the bottom right; here they'll see their best performance which takes into account the last 12 cycles.
Want to see how easy it is?
We're excited to see the many ways our users will leverage this powerful widget. With the ability to count, sum and average standard and custom fields, along with the robust customization abilities of our criteria builder, the possibilities are endless.
And that's just the Countact Counter. Now that the hard work is done, you will see us adding many other counters in short order. Here are the ones we've identified so far: Order Counter, Subscription Counter, Tag Counter, Opportunity Counter, Company Counter, Note Counter, Task Counter, Appointment Counter, Referral Partner Counter.
See something we're missing? Want to voice which one you'd like to see first? Hit us up here: https://graphly.uservoice.com
Your voice matters!
Happy Charting,
Team Graphly
P.S. Are you attending ICON? If so, stop by our booth!
We are in booth S-103 (right next to the Coffee Bar). Just look for these banners: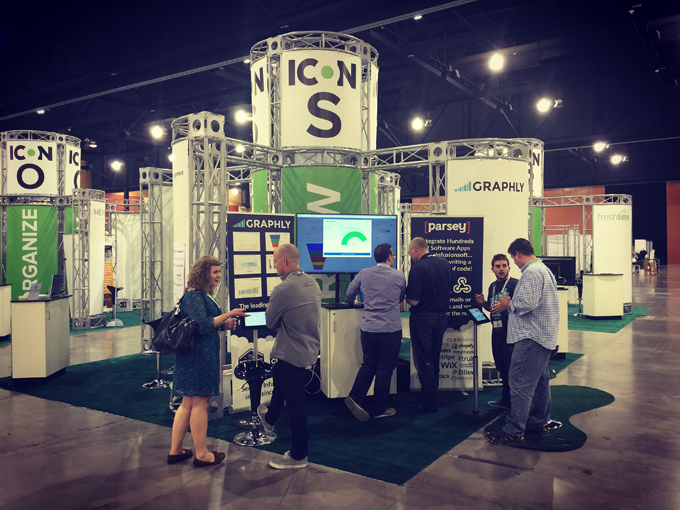 And come by early! We produced a bunch of these bags as giveaways, but they're bound to go fast! Perfect for the gym (also holds up to 2 dozen donuts)…your choice!