Building dashboards just got a whole lot easier!
Have you ever found yourself creating reports similar to existing ones, but with slightly different options or criteria?
Have you ever needed to build out a dashboard for a user that is almost identical to another user's dashboard? Ya, us too…
Sometimes these tasks, while easy to execute, are just time consuming. Well, we decided to cut through the repetition and monotony with a couple of new features we know you're sure to love.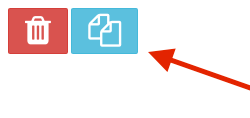 Copy Widget
Copy a widget (create a duplicate) to your current dashboard or another dashboard.
Here's How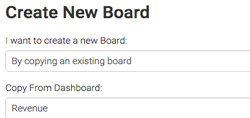 Copy Board
Copy an entire dashboard with all of it's corresponding widgets in just a couple of clicks.
Here's How
Time is a precious resource – both in life and business. We're confident these new features will allow you to accomplish more while requiring less effort on your part.
We have a few more UX updates coming by the end of the week. Keep your eyes peeled.
Happy Charting,
Team Graphly