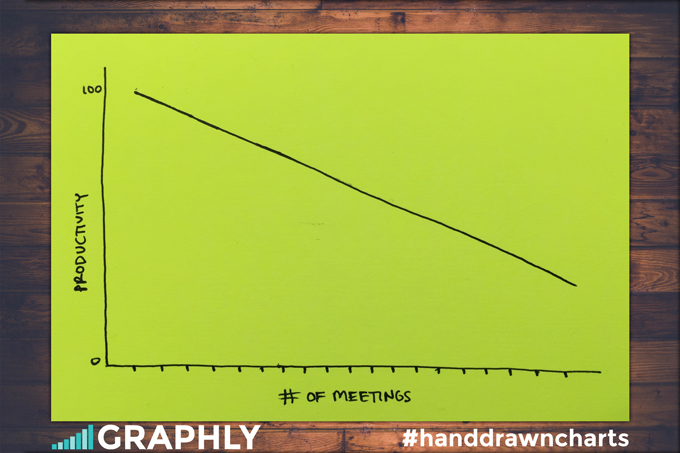 The fact is, meetings aren't inherently bad, most people just execute them poorly. Most meetings lack purpose, they lack context, they lack conflict, they lack resolution. These types of meetings kill productivity. Have more of them and watch your productivity and office morale tank.
Many business management experts agree that meetings can become addictive in nature, especially as your organization grows. So how much of your time should be dedicated to meetings?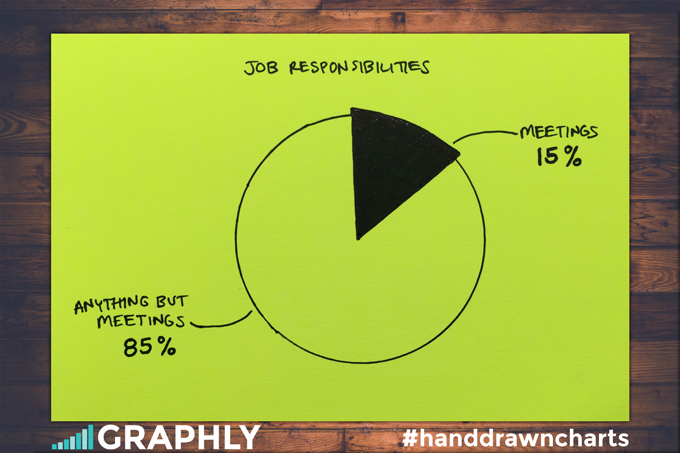 My pal Patrick says if you're holding all of the correct meetings, for the correct amount of time, you end up being around 15%. Check out this phenomenal training he delivered on meetings:
Being a startup with just 6 team members, we've adopted a weekly staff meeting along with daily huddles. We'll schedule the occasional ad hoc meeting but try to limit these. We are also committed to our quarterly and annual planning sessions where we perform our SWOT analysis and set our SMARTs. We're not perfect in this area of business, but we're constantly trying to improve.
Want to learn how you can make the most of meetings? Pick up a copy of Death by Meeting by Patrick Lencioni.
On a side note, somewhat related, and somewhat humorous, you can purchase the hard copy for $13.74, or if you wish to downgrade to a paperback, you'll only spend $24.95. What's that about Pat? I sort of wish that was the case for more books.
If you have tips or suggestions related to meetings, we'd love to hear them in the comment section below.
Happy Charting,
Team Graphly
P.S. Return to our blog this coming Monday for another hand drawn chart.