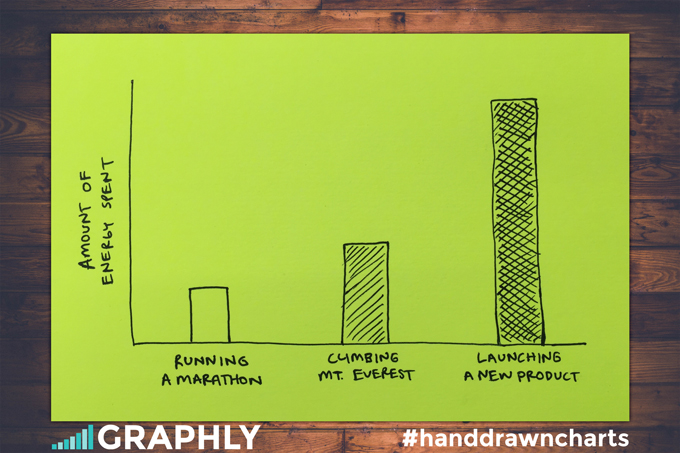 It's always further than it looks. It's always taller than it looks. And it's always harder than it looks.
There are entire courses dedicated to product launch strategies and expert consultants who can assist you with the process (we use to be one of them).
Since Apple (Steve Jobs) have been responsible for some of the most legendary launches, we thought we'd share his formula for launching:
Put the Focus on the People, Not the Product.
Get Opinion Leaders On-Board Early.
Be Revolutionary.
Turn Your Product Launch into an Event.
Take Pre-Orders.
Release a Product Your Customers Will Want to Show off.
Draw out the Suspense for As Long As You Can.
The Bottom Line: Plan Your Product Launch.
Far too many businesses and entrepreneurs get projects and product launches 80-90% complete and then they freeze, they get stuck. What if Nasa built 90% of a rocket, but never launched it into space? They would have likely ceased to exist decades ago. The same is true with any business. That first product launch is critical. For most it's equally as important to maintain successful product launches to spur additional growth.
Push through the resistance, knock out the remaining 10-20% and reap the rewards of launching.
Happy Charting,
Team Graphly
P.S. Return to our blog this coming Monday for another hand drawn chart.