To add a report select the "+" symbol in the top right corner.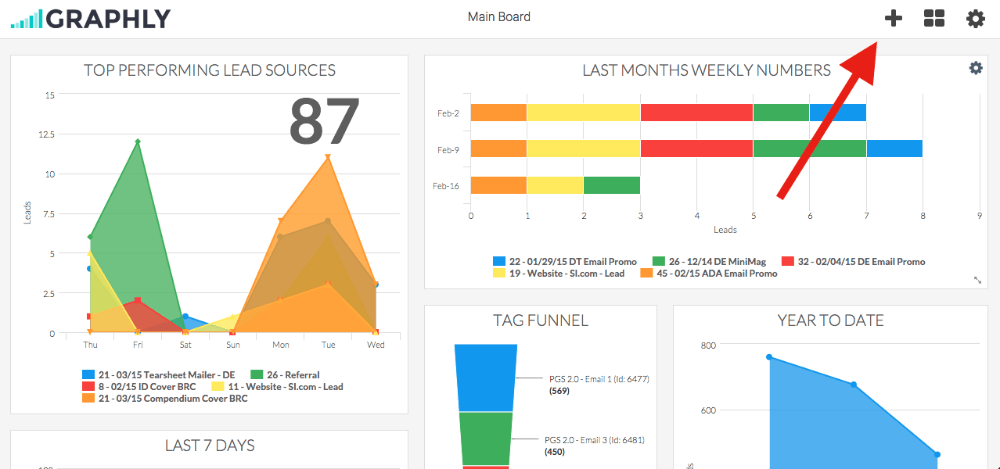 In the graph menu screen you get the option to choose all the graphs we currently have available. We are adding new graphs all the time. You also have the option to filter the graphs by category.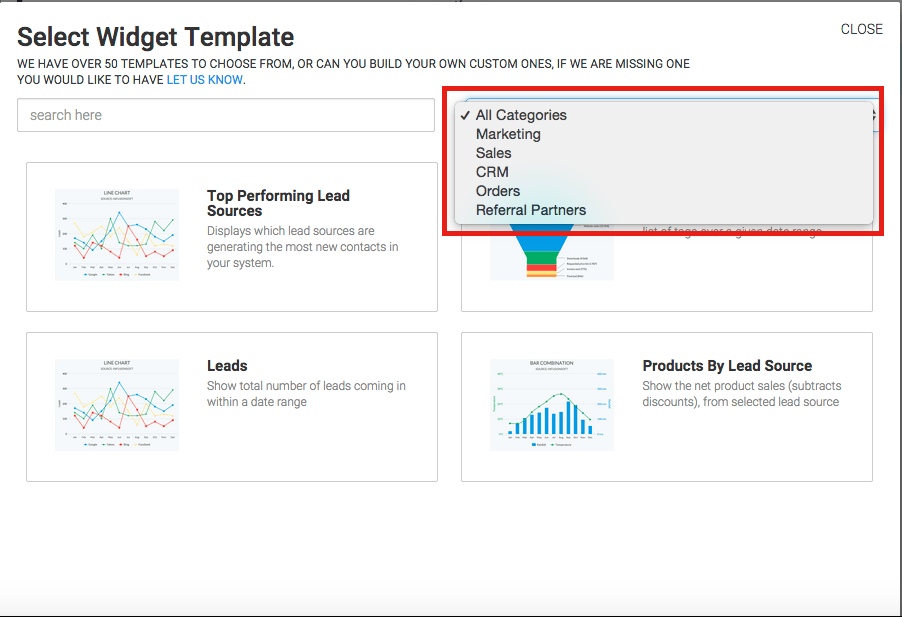 Once you find the graph you would like to configure select it. In this example I am going to select the graph "Top Performing Lead Sources".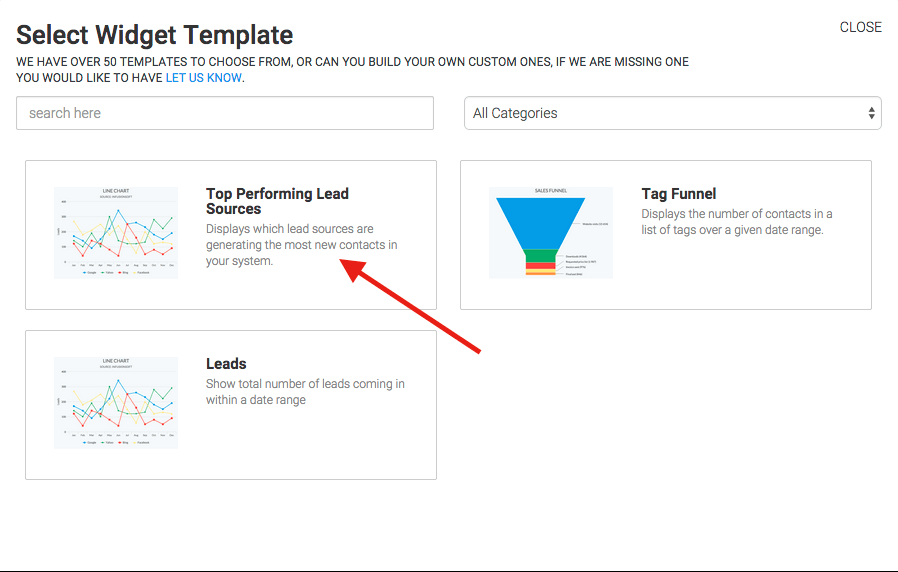 You now have the option to customize how you will see the data. Select the type of graph you want.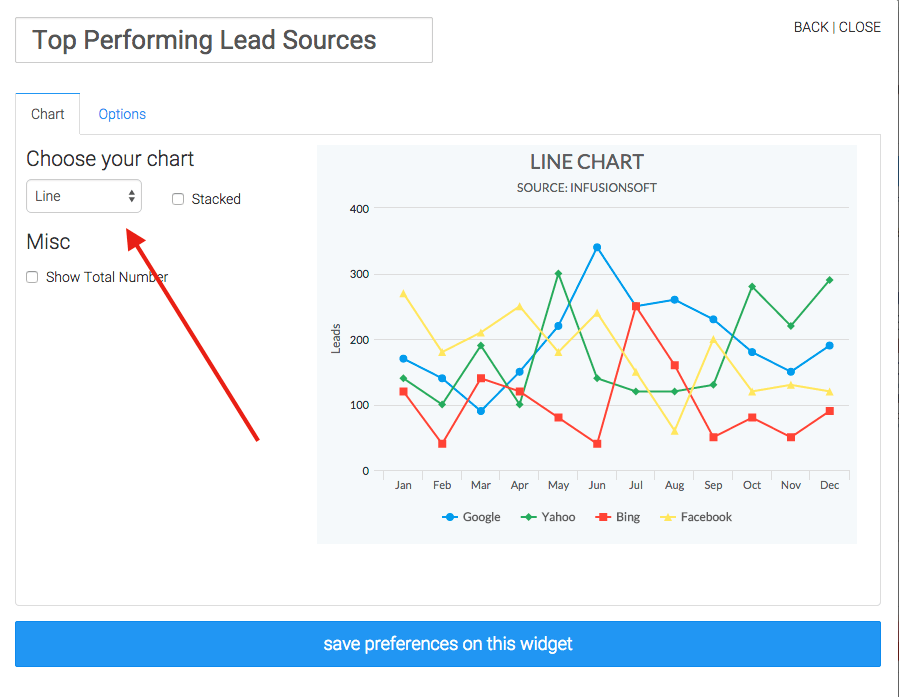 You can customize more by selecting "Options".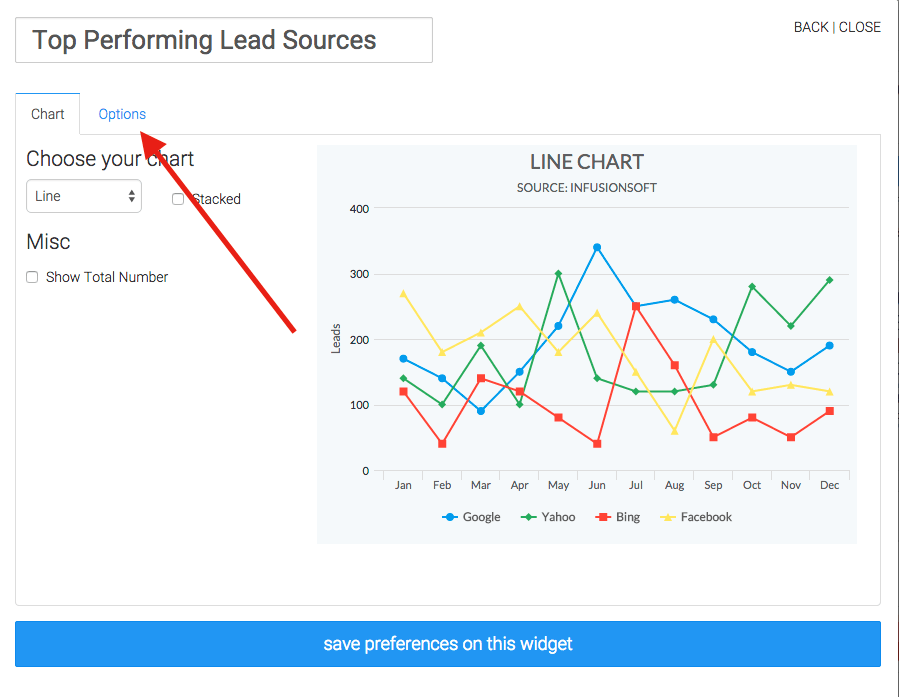 Now you have the option to select the time frame of data you are interested in.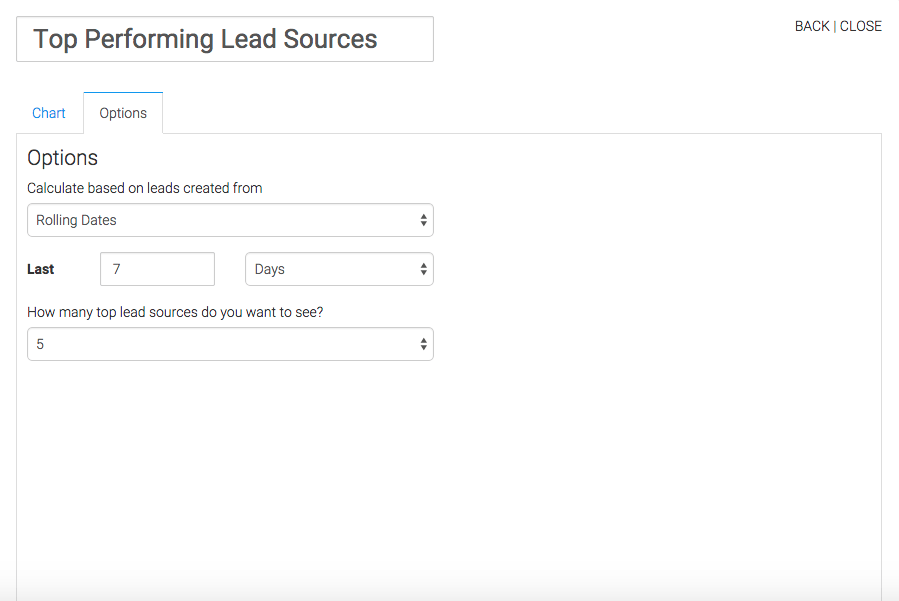 When all the settings are to your liking make sure you save them by selecting "Save Preference on this Widget".