This article will help you understand how to add users to your Graphly account, and covers the different types of user permissions.
Step 1: Access the Users Page
Select the settings button, which is in the right hand corner that is shaped like a gear.
Click Account, then select the Users tab.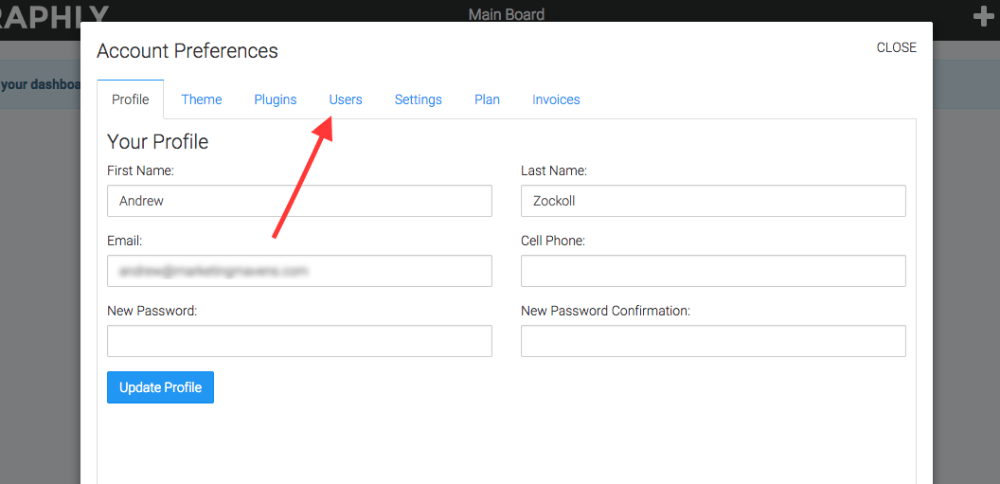 Step 2: Invite Users
Under the Users tab you should see a space off to the right that lets you enter the email address of the person you would like to add as a user. Once you enter email address select which kind of user (Admin, User, or Viewer) they will be and click Invite. The type of user can always be changed later.
Viewer: Can only access boards that you share with them. Are unable to create their own boards or reports.
User: Can create their own boards and reports.
Admin: Can create their own boards and reports, access payment information, access the Web Tracker, and manage users.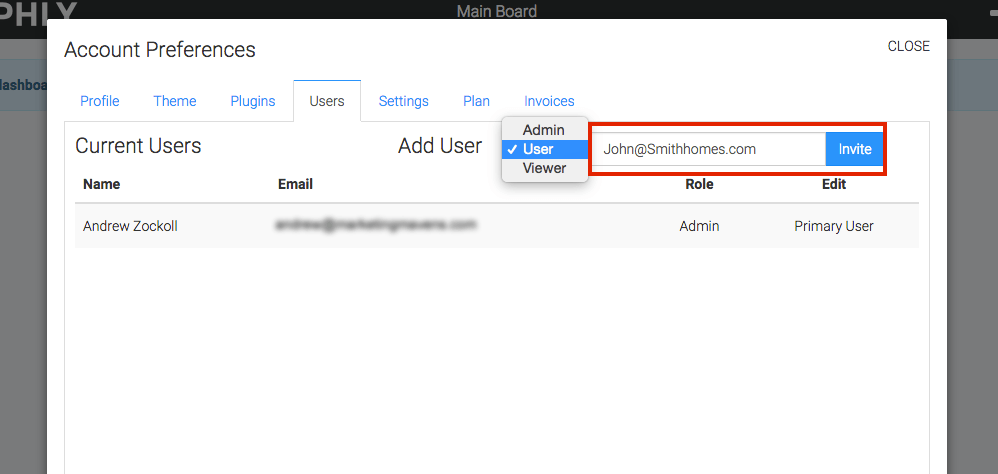 Relevant Articles
If you don't already have a Graphly account, you can sign up for free here to get powerful Infusionsoft reporting.