Select the "setting" button, which is the right iCON in the right hand corner that is shaped like a gear.
Then select the "Users" tab.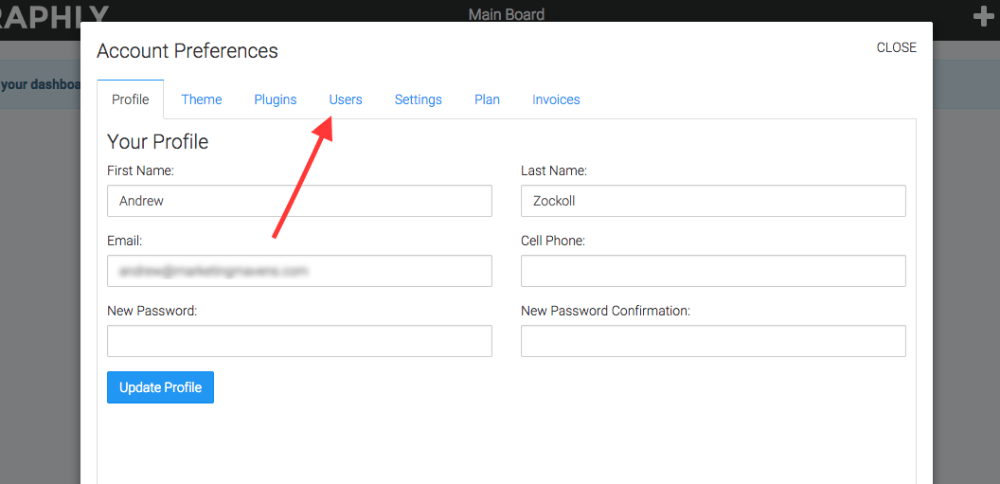 Under the "User" tab you should see a space off the the right that lets you enter the email address of the person you would like to add as a user. Once you enter email address select which kind of user (Admin, User, or Viewer) they will be and select "Invite". The type of user can always be changed later.