As your business grows, you'll find that you may need to upgrade your Graphly Account due to the increasing amount of contacts in your system. This article will walk you through how you can do that, as well as update your billing information.
Upgrading a Graphly Account
Start by selecting the "gear" icon in the upper right hand corner of your Graphly Dashboard.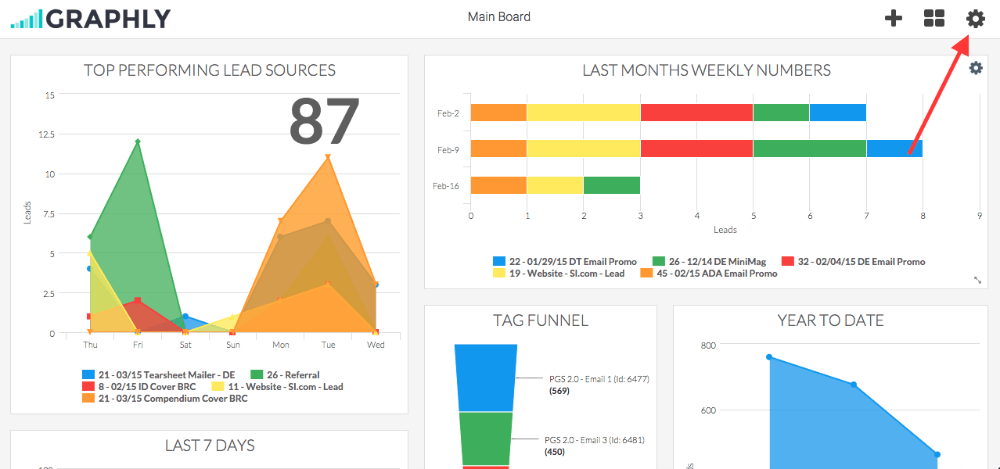 In the drop down menu that appears when you clicked on the gear icon select "Account".

Now click the "Plan" tab on the far right-hand side of the account box to access the Plan settings. Go ahead and update your billing details if you haven't already.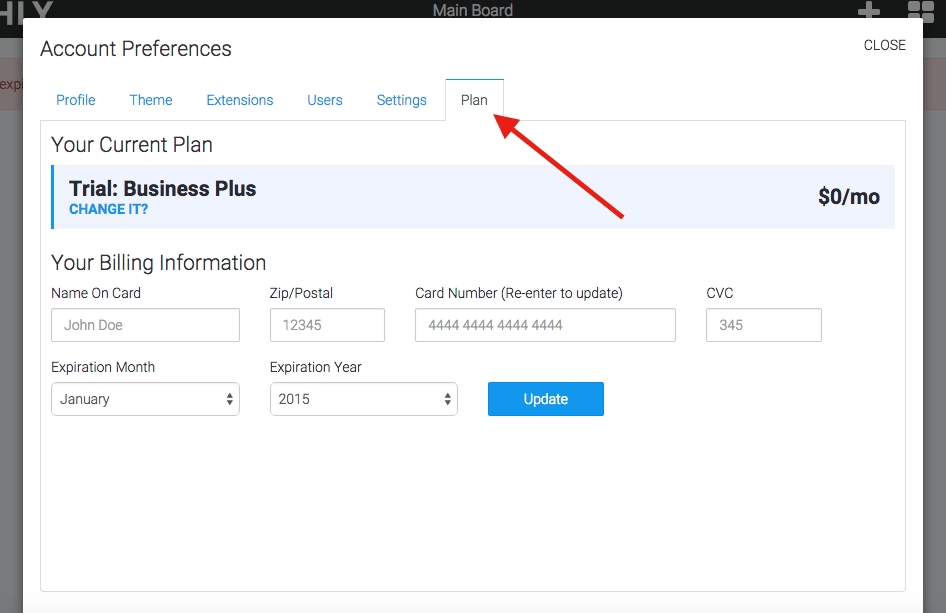 Once all of your card information is added select "Update" to save the configuration.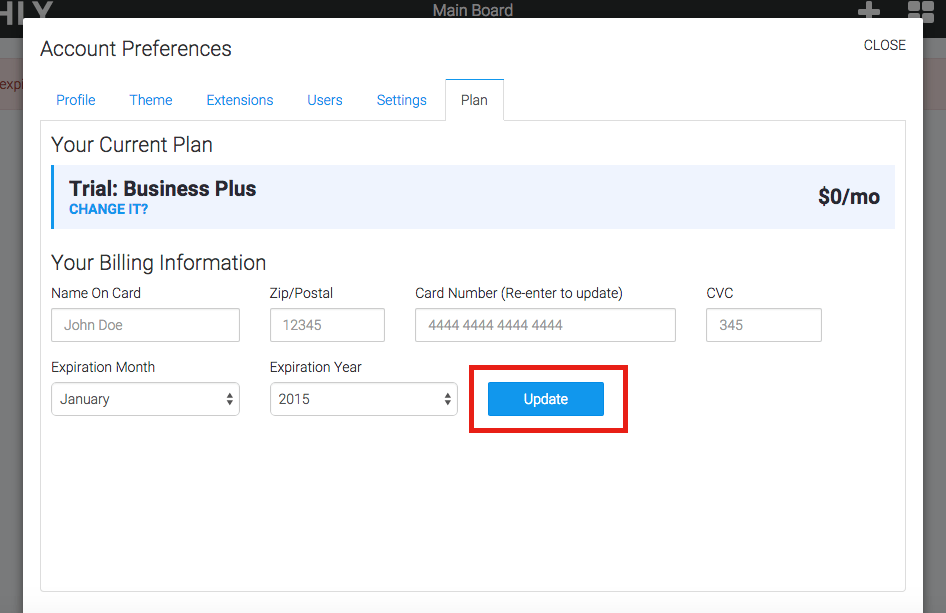 Now that your information is updated you are free to upgrade your plan. Simply click on the words "Change it" under Your Current Plan.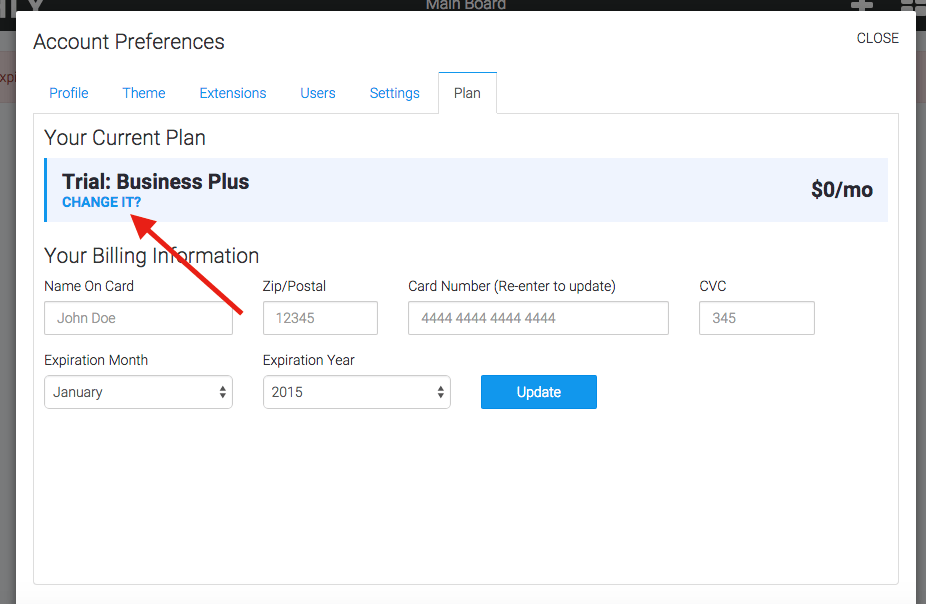 You should be able to then choose a higher level Graphly plan to get on as well as take a look at each plan's details.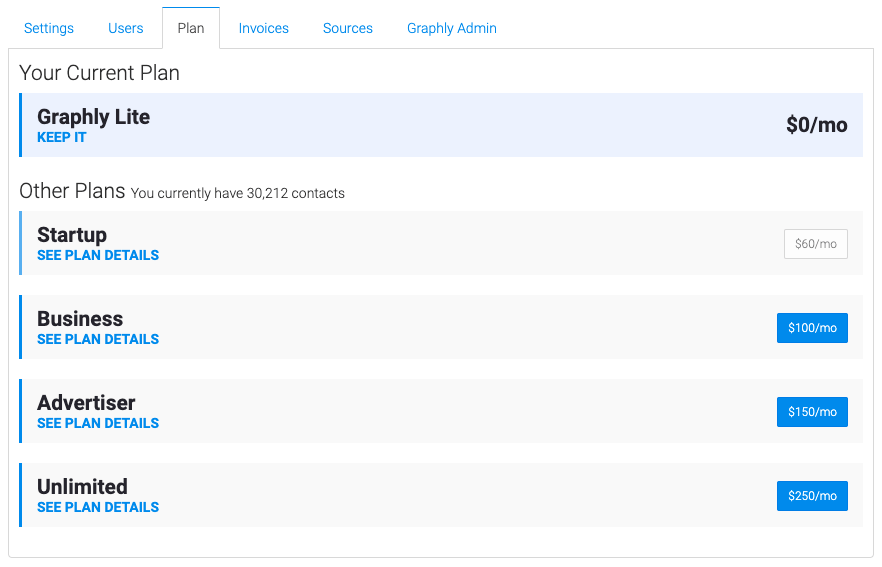 Finally, if you like Graphly, help us give you more reports by giving us a good review on the Infusionsoft store!
Relevant Articles