Installing the Graphly Browser Extension is a great way to put your reports directly at your fingertips!
Graphly Extension Installation
In order to add the Graphly Extension to your browser, first login to your Graphly account. Then click on "settings" which is the gear icon in the upper right hand corner of your Graphly dashboard.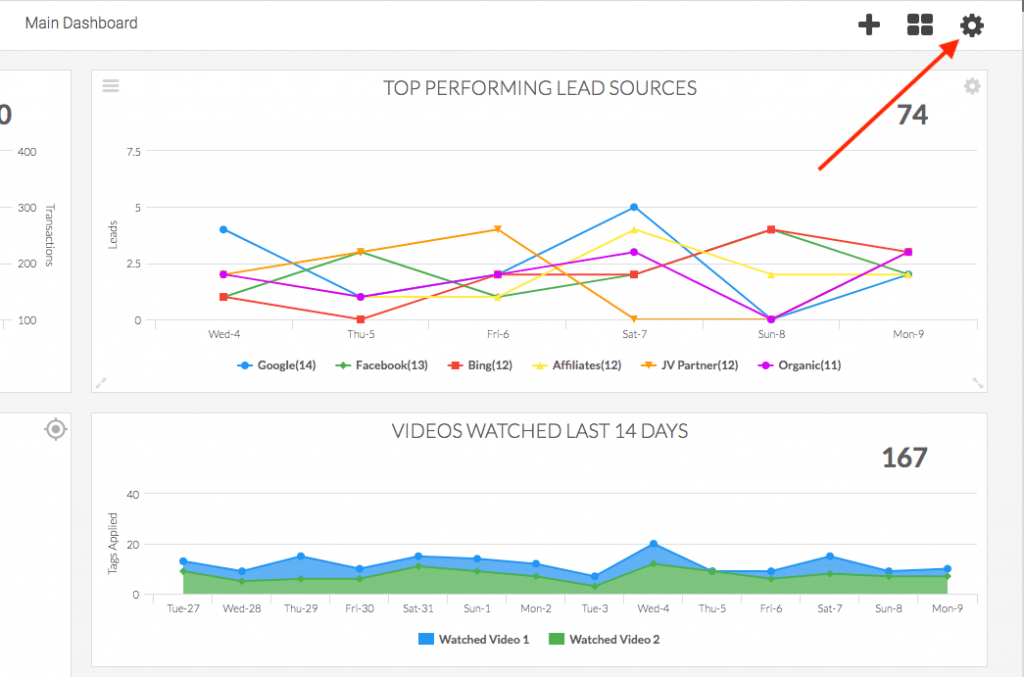 A menu should appear underneath the gear icon. You'll need to select the "Profile" option by clicking on it.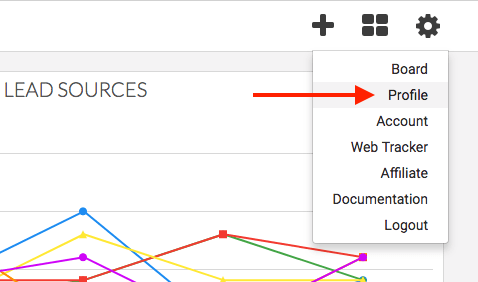 A popup menu should appear for your profile information. Near the top of the pop-up, you should see the "Extensions" tab. Click on this tab.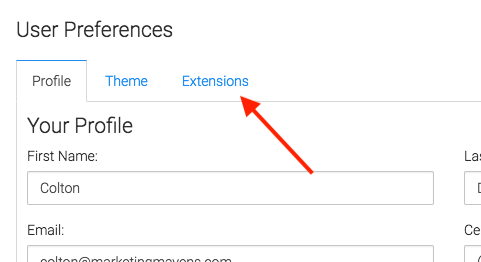 Under the Extensions tab you should see the option to download the Graphly browser extension for either Firefox or Google Chrome. Click on the blue "Download" link next to the browser that you use.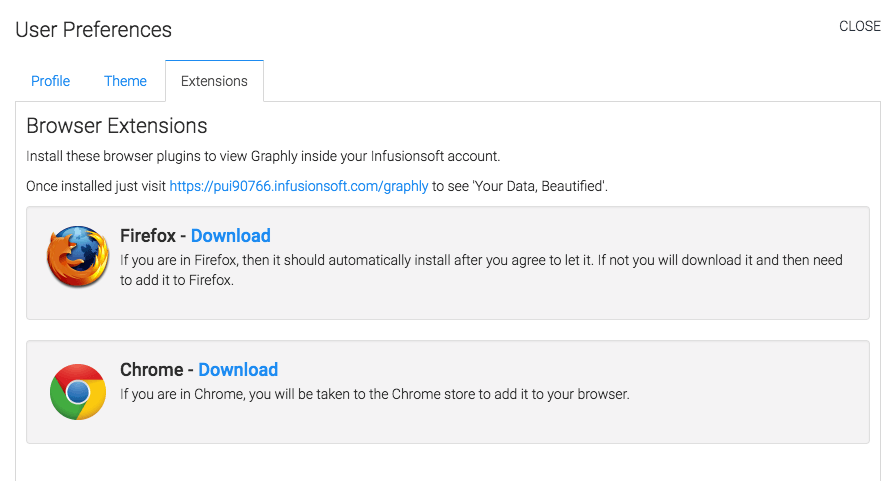 How to see your Graphly dashboard in Infusionsoft
Wait until the plugin has been downloaded. Once it has a URL should appear to take you to your Infusionsoft account. Go ahead and click the URL as shown below to see your Graphly Dashboard added to your Infusionsoft account. If you ever loose the link, just remember that all you need to do to see your graphly Dashboard again, is to add /graphly at the end of your Infusionsoft URL!
Now that you can easily see your Graphly Dashboards while getting into Infusionsoft, check in with our team to get ideas for valuable reports!
Related Articles