This article will walk you through how to sign up for Graphly's Affiliate program, which will earn you 20% recurring revenue for any customer you refer, if they sign up using your link within 90 days.
Sign Up as an Affiliate
To sign up, start by clicking on the Gear icon in the top right corner.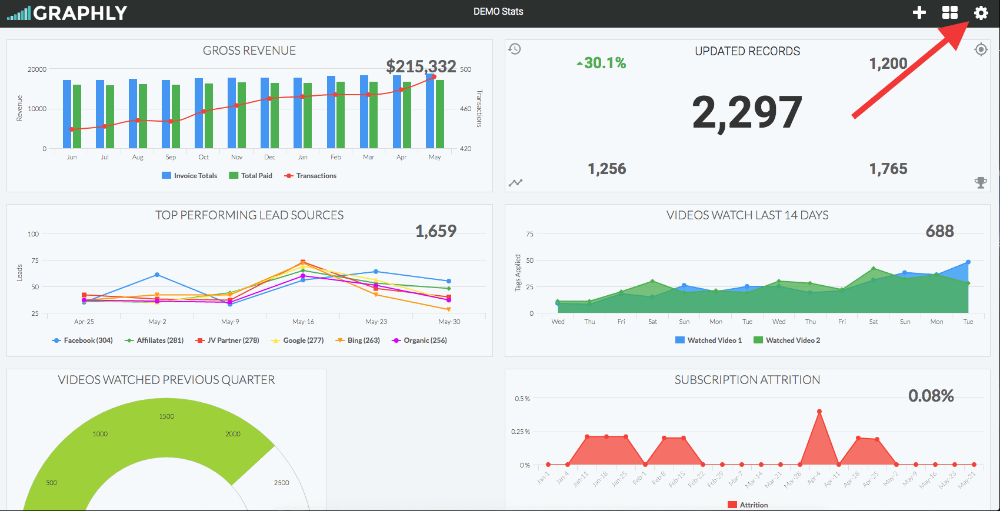 In the dropdown menu, select Affiliate.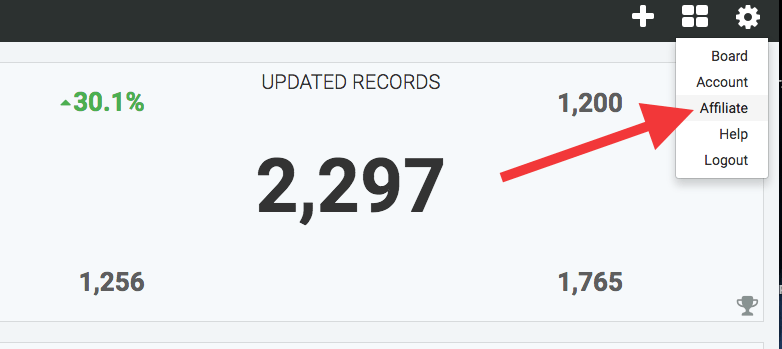 Fill out the Affiliate Registration information and click the blue confirm button. This is the address we will send the commission check to.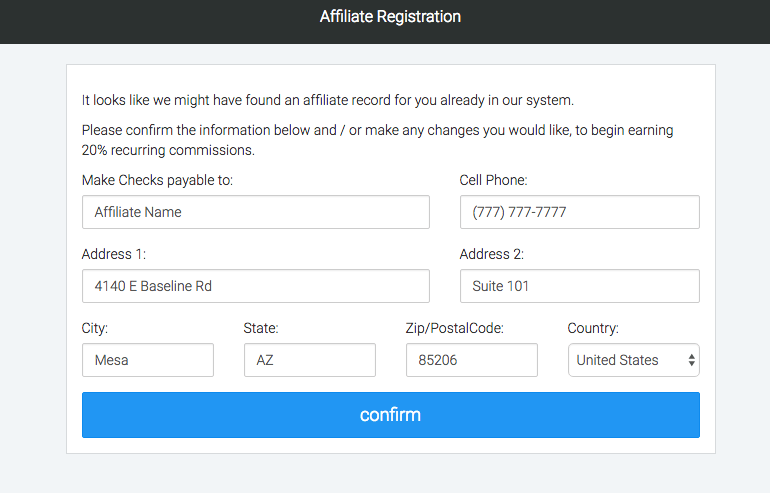 Generating Affiliate Links
Select the dollar icon and click on Links from the menu that appears.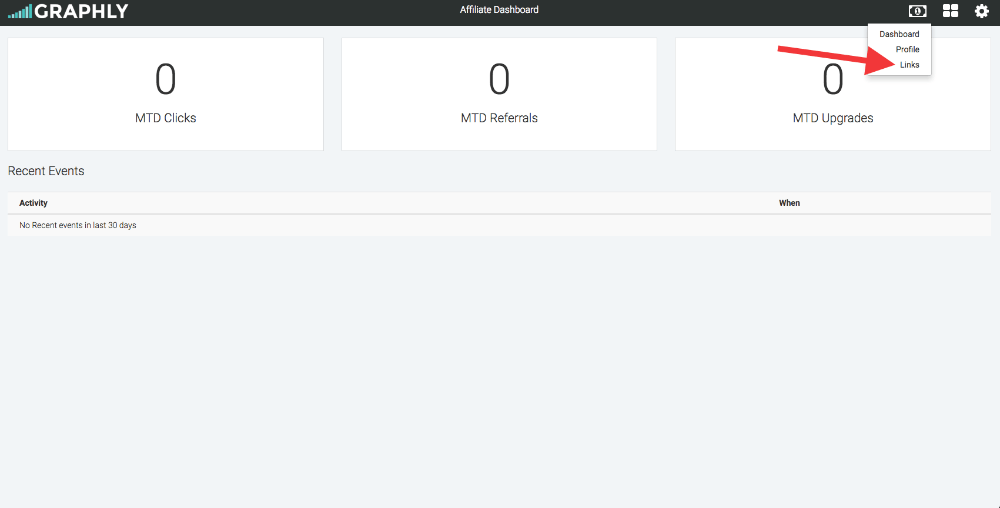 Next, choose a label for your link and select where you want it redirected. Then click Add. Typically, you will want to generate a link for each individual client you refer. This will help you track which customers sign up from your link.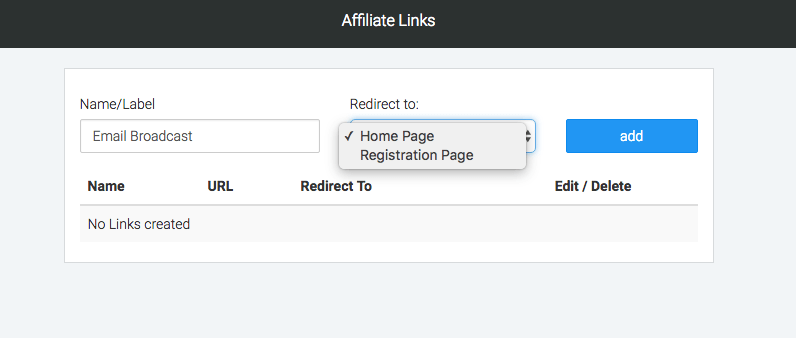 Relevant Articles
Not a Graphly customer? Sign up for Free here to start generating powerful reports and gain insight into your Infusionsoft data!