Follow these steps to implement Infusionsoft's 'Track Product Unit Cost' feature:
1. From Infusionsoft's top menu, select Ecommerce "Settings".

2. Under Product, select "Yes" for the "Track Product Unit Cost" option.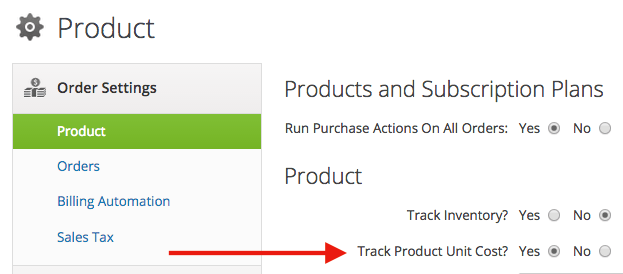 3. Populate the "Cost" field for each Infusionsoft Product.

*PLEASE NOTE: Infusionsoft will only begin to track the cost from the time this feature is configured, moving forward. Previous orders that have already been placed will not have a value recorded for the 'Product Unit Cost'.