Adding Graphly as a partner
To add Graphly as a partner log into your Infusionsoft account and hover your cursor over the Infusionsoft symbol in the top left corner of your screen. When the pop down menu appears select "Users" under the Admin section.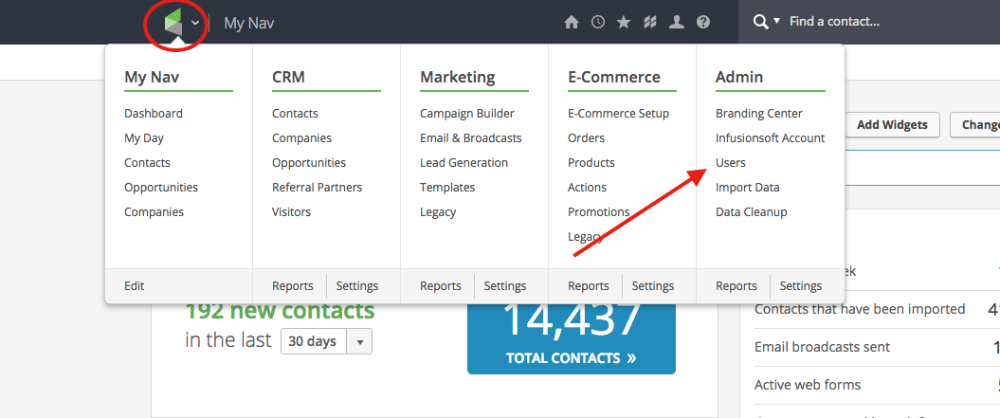 Now select "Add Partner" in the upper right hand corner.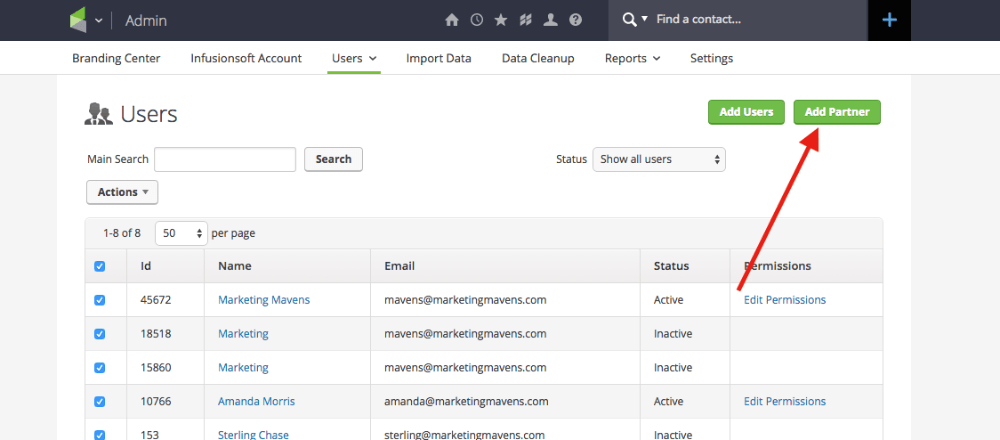 Enter Graphly's Infusionsoft ID: mavens@marketingmavens.com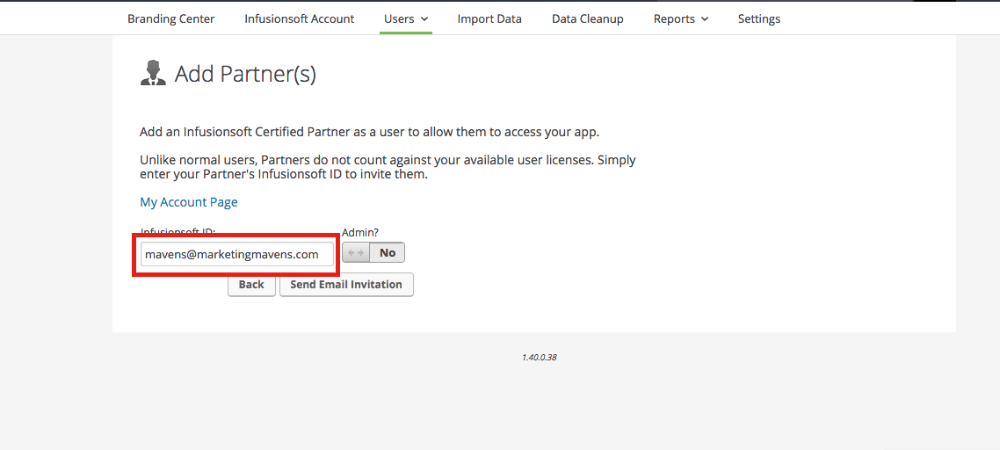 Then select "Send Email Invitation".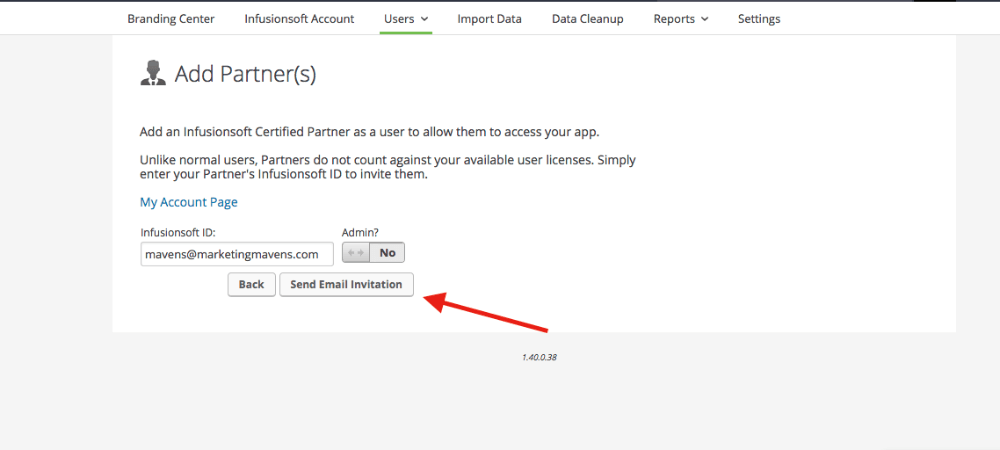 That is all you need to do. The rest is on our end.