Sometimes you'll need some more organization inside your Graphly account. If you have many reports for each rep, team, or manager; a good way to separate their specific data, is to create a new dashboard for each.
Add a New Dashboard
The first thing you'll want to do to add a dashboard is log in to your Graphly account. Then click on the middle icon in the top right corner.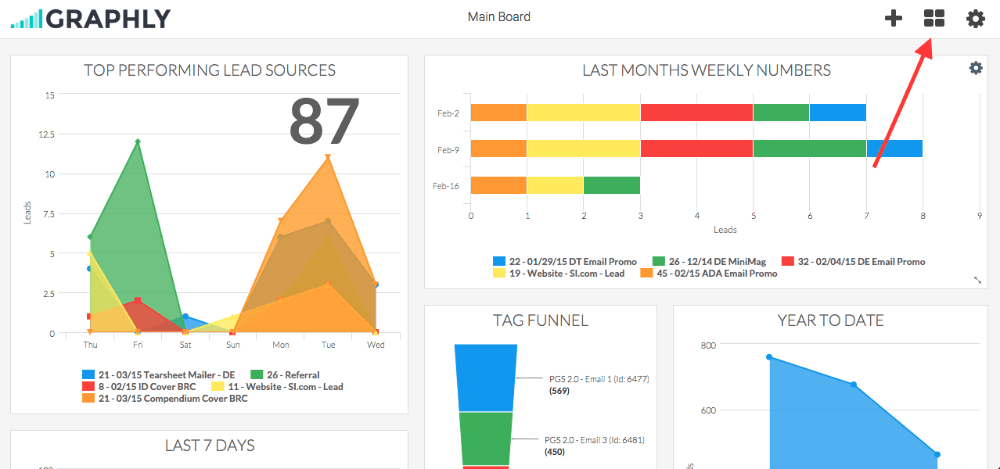 Select " Add Board" from the dropdown menu that appears after clicking the middle icon.

A popup should appear with a place to type in the name of your Dashboard. Type in any name that you'd like for your new Dashboard and click the "Create" button. Now you should have a brand new board!

When you select the upper right middle icon you should see a list of the dashboards you created.

Now that you have a new dashboard, it's time to go build some reports on it! Check out some articles below for more info on how to configure your dashboards. Let us know that you like our reports by giving us a good review on the Infusionsoft store!
Relevant Articles