In this article you will learn how to copy an existing Graphly dashboard. This is helpful because the new copy retains all of the widgets of the original board, and allows you to make adjustments without having to start from scratch with a new board.
An example of why you would do this is if you have a sales team, and you create a dashboard for one salesperson, then you can duplicate the board and just swap out the salesperson information with another member of your team.
Copy a Dashboard
To begin, click the boards icon (has four squares). Then select + Add Board.
Select the option By copying an existing board from the dropdown menu.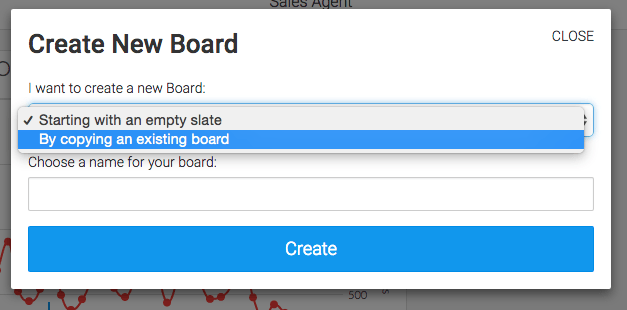 You will see a new dropdown menu appear that will give you the option to choose which of your current dashboards you would like to copy.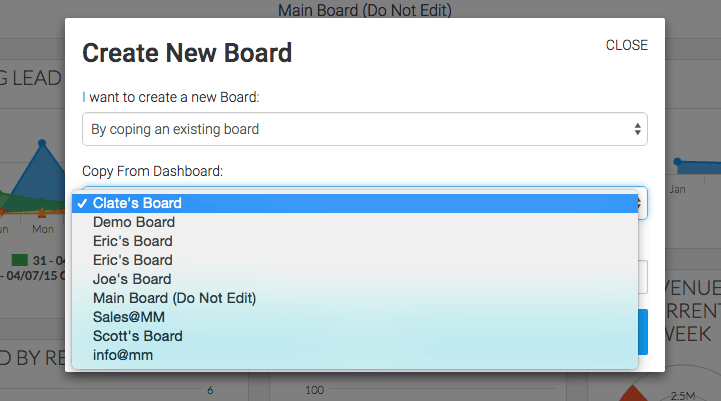 After selecting the board you wish to duplicate, enter a name for this new board and then click the Create button.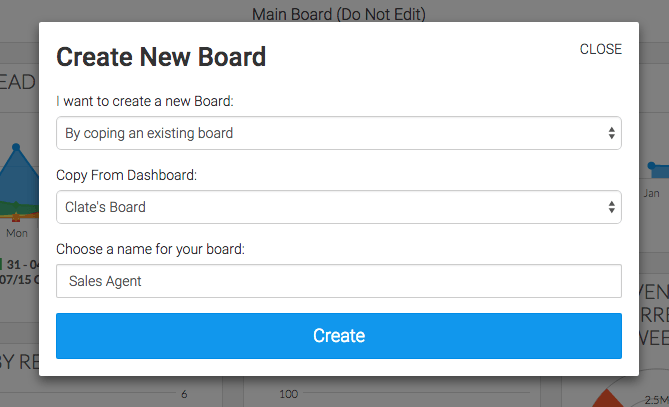 Once the new board is created, you can now begin adjusting the existing reports to fit your needs.
Relevant Articles
If you don't already have a Graphly account, you can sign up for free here to get powerful Infusionsoft reporting.