Editing, adding, or deleting's dashboards and graphs on iPad
Unlike the iPhone editing or creating dashboards and graphs is possible. It is the same as doing so on a computer. Make sure the iPad is in the horizontal orientation and you will see your normal icons in the right hand corner of the screen.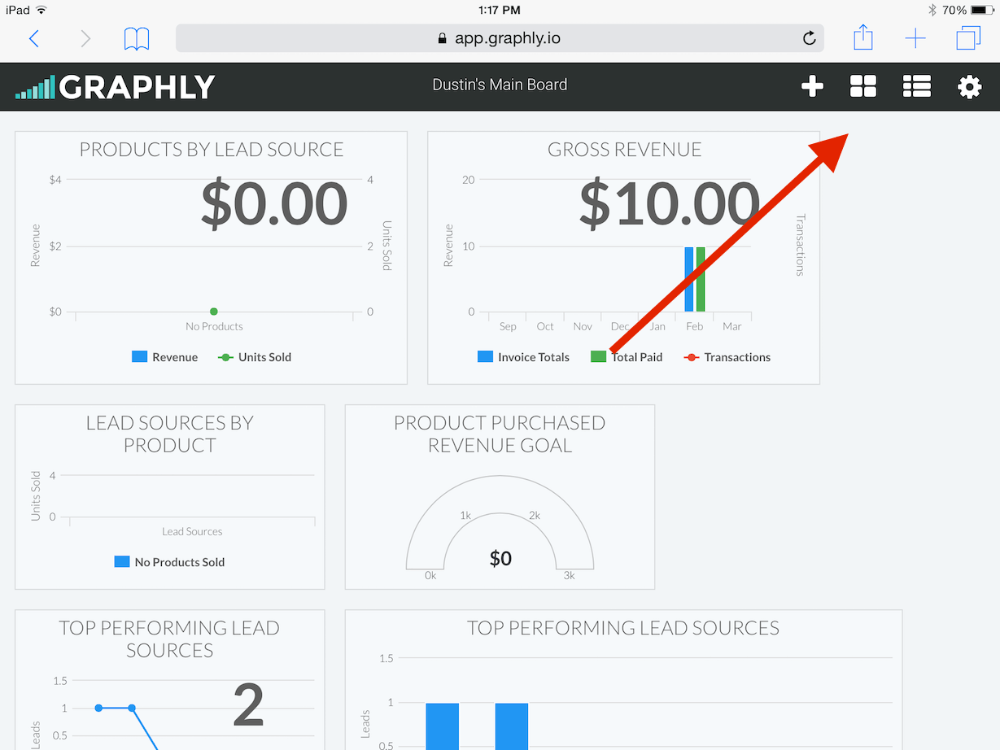 If the iPad is in the vertical orientation you will notice that the icons are not there. You will not be able to edit, add, or delete anything on your account in this view. You can switch between dashboards by selecting the symbol with the three vertical lines.