Graphly dashboards can be viewed from any device, including your android phone or iPhone. However, you currently don't have the ability to edit, add, or delete a dashboard or widget from your mobile phone.
By selecting the menu in the upper right corner of the screen, you can toggle between your different Infusionsoft or Keap dashboards.
If you'd like the ability to update or delete dashboards or widgets from your mobile device, let us know! These requests to help us prioritize new product features.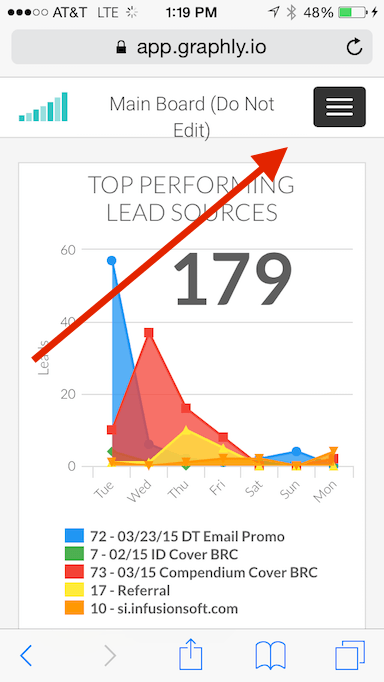 Relevant Articles
If you don't already have a Graphly account, you can sign up for free here to get powerful Infusionsoft reporting.