Showing off your reporting skills can be much easier with beautiful reports made with Graphly. Sometimes you might need to get those reports individually to take with you. In this article, we'll let you know how you can harness your reports and print or download your Graphs from a dashboard.
Print or Download a Graph
With Graphly you have the option to print or download the graph to your computer. Hover your cursor over the desired graph and in the left-hand corner of the graph a symbol with three horizontal lines will appear.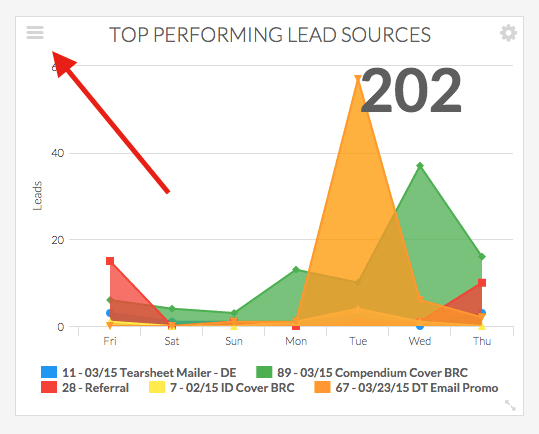 Click on these three lines to access a smaller menu with options for getting your reports. You can choose to print the Graph by clicking on the option at the top. Below that, you can choose to download the report in four report types: PNG, JPEG, PDF, or SVG.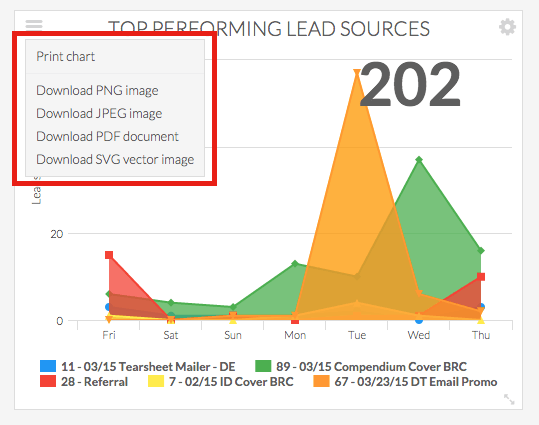 Now that you've gotten a hold of some of your reports, continue making great reports. Below are some more Dashboard related articles. If you like our reports, let us know by giving us good review on the Infusionsoft store!
Relevant Articles