To copy a widget start by hovering the mouse over the desired widget. You will see a gear icon appear in the top right corner of the widget click it.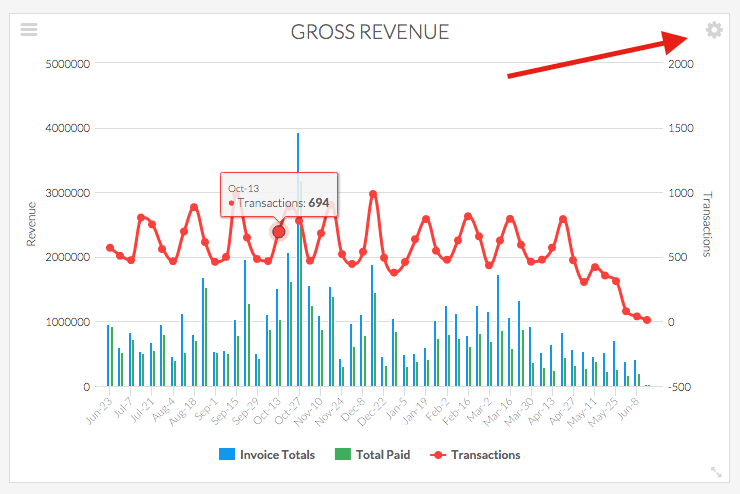 In the middle of the widget settings screen you will see a blue button that has two overlapping papers. Click this button.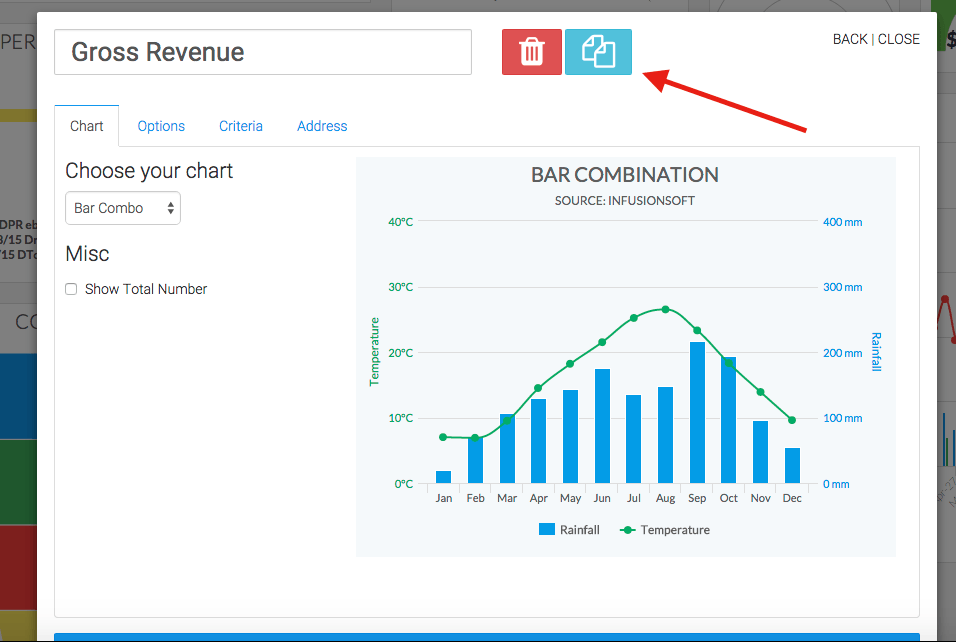 Click the dropdown menu below to see a list of your existing dashboards.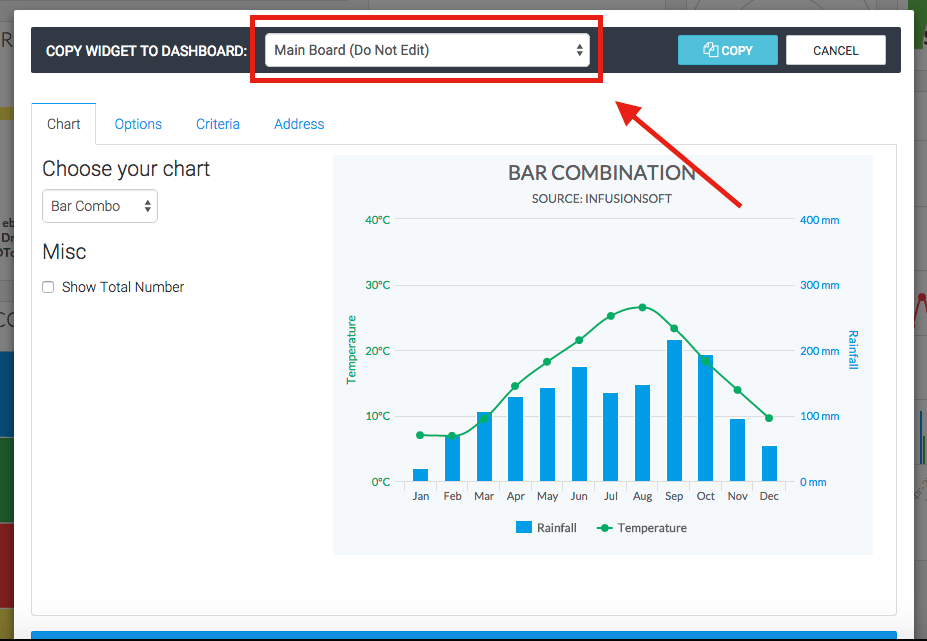 Select the dashboard you wish to have the widget copied to. If you have not created the dashboard yet then you must do that first.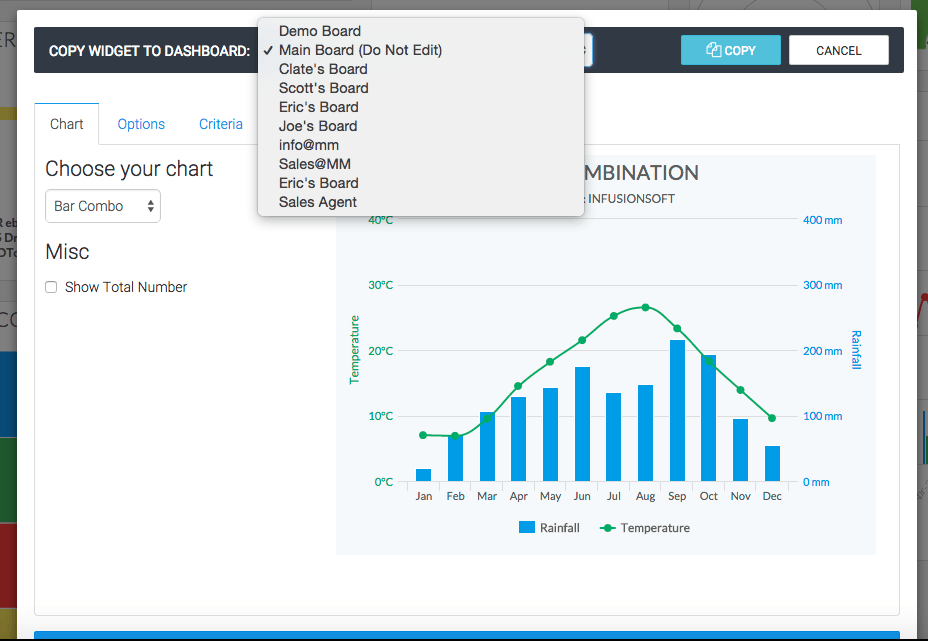 If the desired dashboard is correct click " Copy".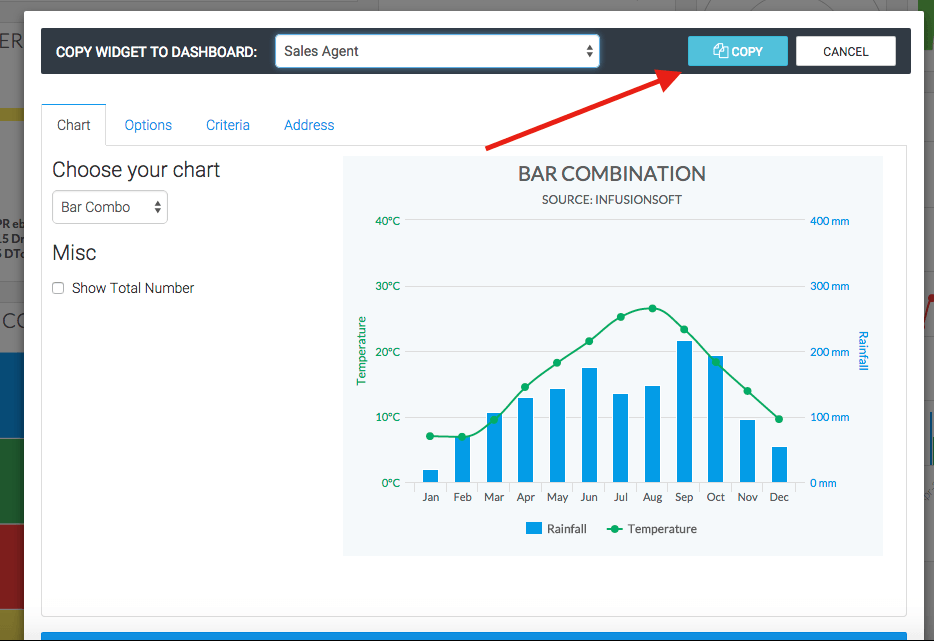 If done correctly, a successful message will appear below your report title.