When you are getting the error message Page Not Found on your Infusionsoft account instead of Graphly's beautiful widgets. Check these steps to help figure out what might be causing the error.
Step 1
See if Infusionsoft URL has /graphly at the end of it. If it doesn't add it and see if anything changes.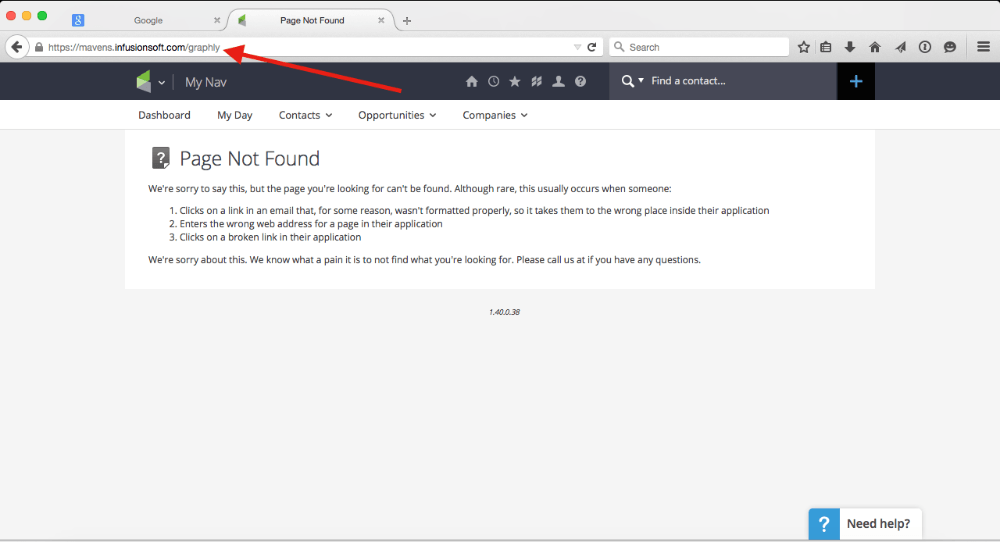 Step 2
Check your browser extension list to see if Graphly is there. If it is not there then download the Graphly extension again. If you don't know where to find your extension list go Chrome and Firefox to learn where to find them.
Step 3
If the extension is on your list of browser extensions check to make sure that it is not disabled.
For Chrome make sure the enabled box is checked.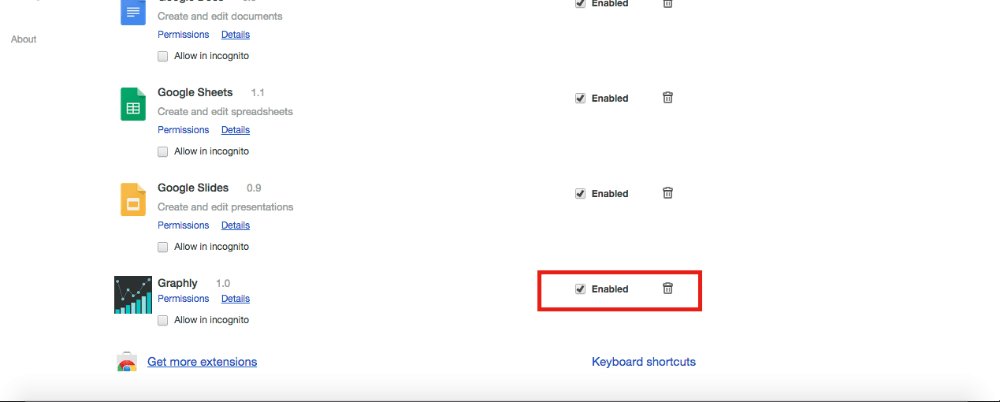 For FireFox make sure that it says disable off the right. If it says enable then select it to enable Graphly.

If the following steps do not resolve the Page Not Found error please contact our support team.
Relevant Articles to Page Not Found
Don't have Graphly yet? Sign up now to start gaining valuable insight into your Infusionsoft Data!