1. Download the Graphly Browser Extension
Before you set Graphly as your homepage in Infusionsoft you'll need to follow this article https://graphly.io/doc/adding-browser-extension-plugin to download the Browser Extension/Plugin
Setting Graphly as your Homepage
To set Graphly as your Infusionsoft homepage, log in to Infusionsoft and click the user symbol in the Nav Bar at the top of the page.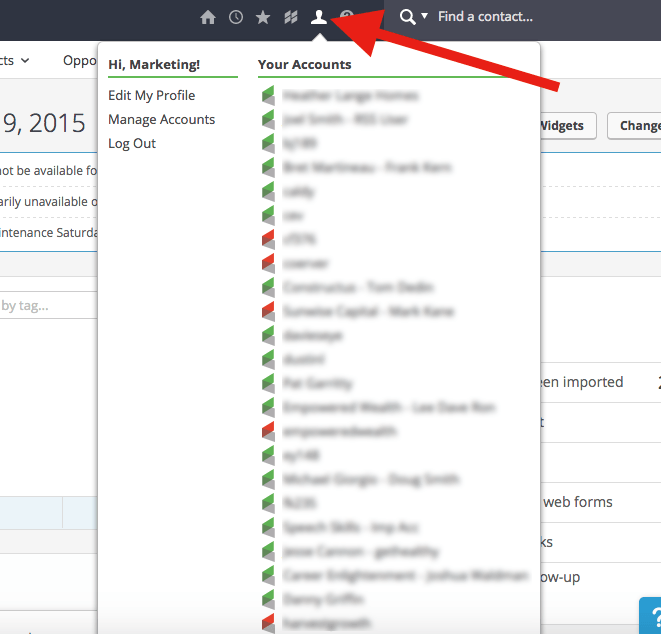 In the menu that appears, select the "Edit My Profile" tab on the left hand side.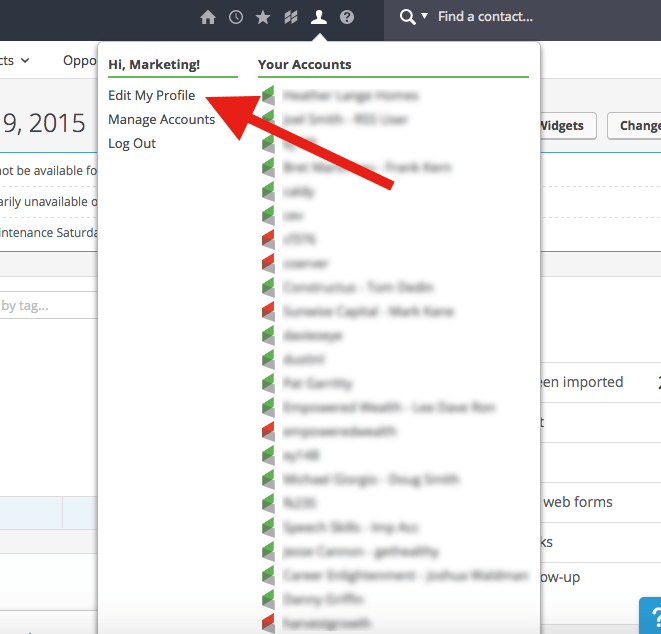 On the Preferences page, select the "Custom" radio button next to the Default Start Page section.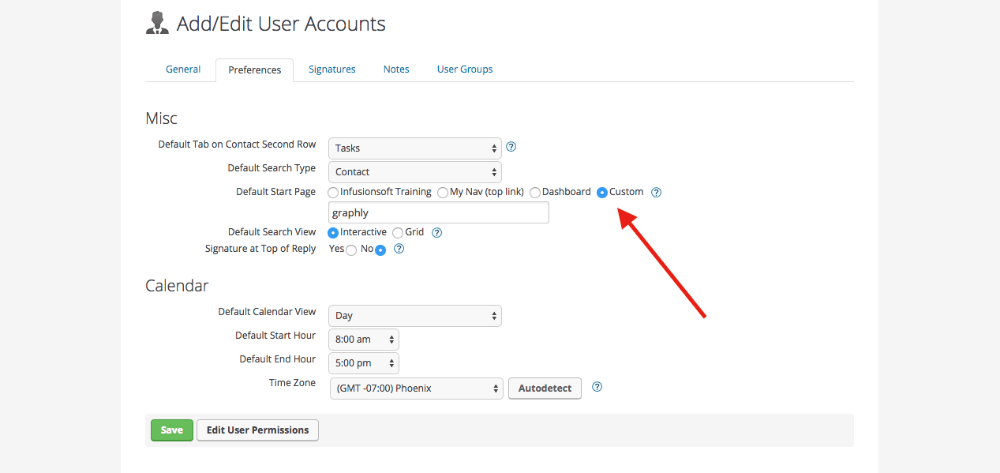 Once the Custom radio button is selected type the name "graphly" in the box below it.
Note: you must spell graphly in all lower-case because the URL is case-sensitive.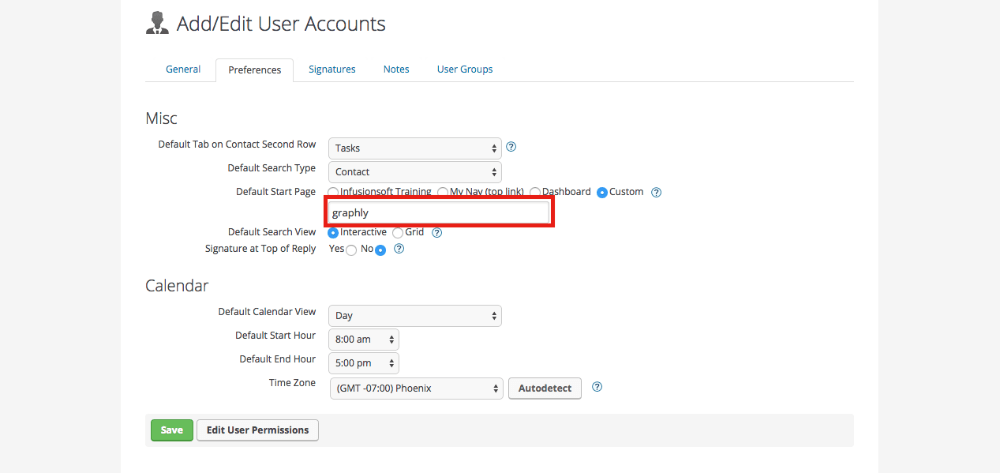 Scroll down to the bottom of the page and click the green Save button.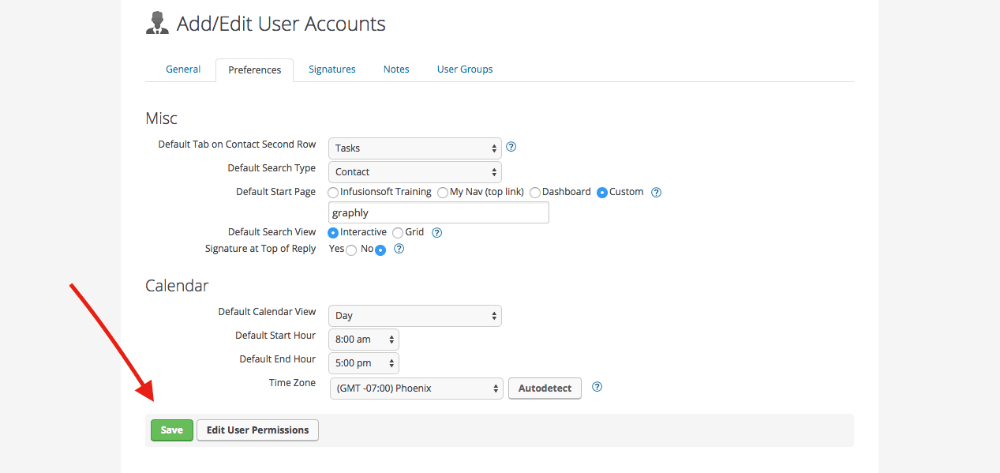 Congratulations! You have now set Graphly as your homepage in Infusionsoft.
Relevant Articles
If you don't already have a Graphly account, you can sign up for free here to get powerful Infusionsoft reporting.