Graphly's Web Tracker is used to track visitors to your site, page conversion, bounce rate, and link visitors with contacts in your Infusionsoft account (plus much more). In order to do this, the script needs to be placed on all pages of your website that you have any web traffic to.
Visit the Page
To find out if the Graphly script is on your page, you want to go to the webpage you want to check. I'll use Parsey.com. Right-click anywhere on the page and click "View Page Source".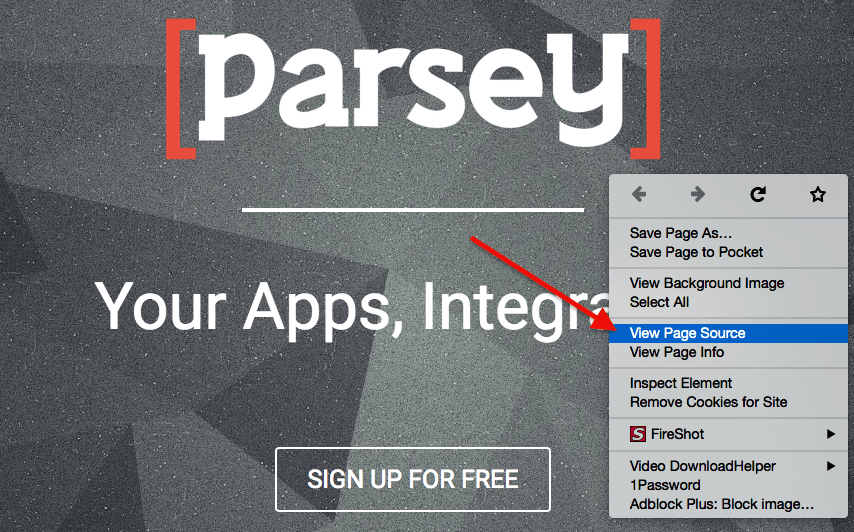 Search for the Web Tracker
Now do a search on the page (Command + F for Mac, Ctrl + F for Windows) for the word "graphlytracking". If GraphlyTracking appears on the page, then the Graphly Tracking Script is in place and working.

Relevant Articles
If you don't already have a Graphly account, you can sign up for free here to get powerful Infusionsoft reporting.