Web Tracker & WordPress Generic
(IF YOU ARE USING THE OPTIMIZEPRESS PLUGIN, FOLLOW THIS ARTICLE HERE)
This article will cover integrating Graphly's Web Tracker with any WordPress site. (IF YOU ARE USING OPTIMIZEPRESS PLUGIN, FOLLOW THIS ARTICLE HERE).
First, log into your WordPress site. Then hover over Appearance on the side menu and click on "Editor".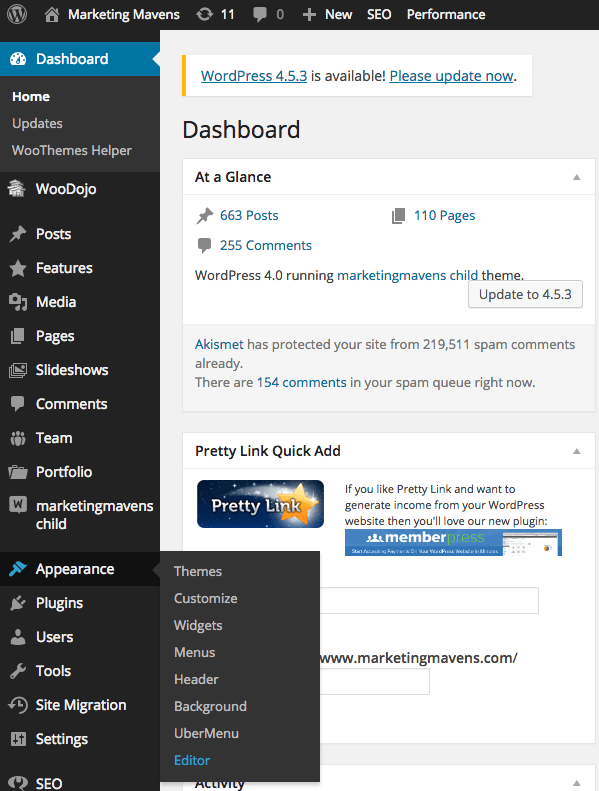 Now navigate to the theme that contains your Header.php file.


Scroll down to and click on the "Header.php" file that will appear on the right side of the screen.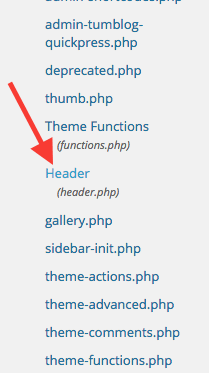 Paste the tracking script before the close of the head tag. The closing head tag will look like this: </head>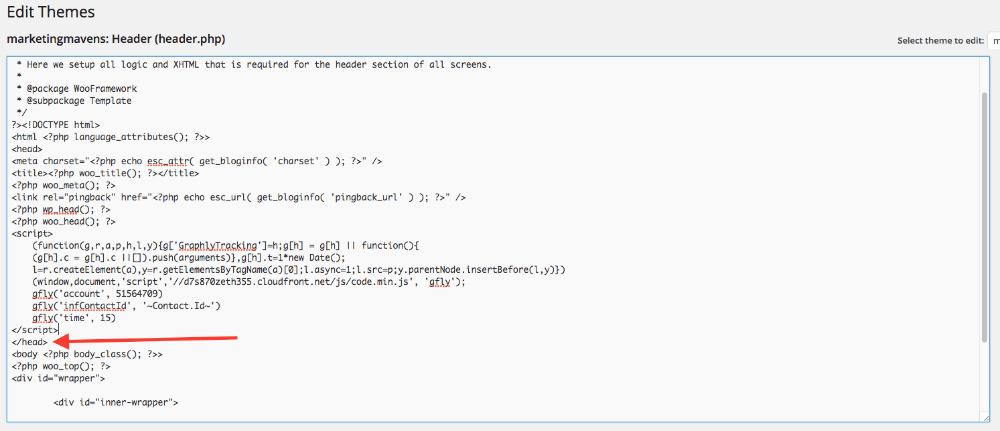 Then click on the "Update File" button at the bottom.