Days Between Contact and Opportunity
This template is used to find the time frame between a contact record being created and subsequent opportunity record being created.
To begin, click the "+" icon on the Dashboard and type "Days Between Contact" in the search bar. Then select the "Days Between Contact and Opportunity" template.

There are to options for chart types. I will use column. You can also check the Show Total Average Days to display the total average days in the top right-hand corner of the chart.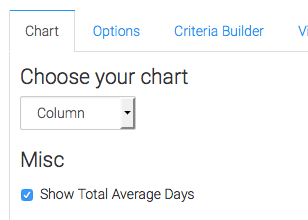 Navigate to the "Options" Tab and specify the dates for the contact record being created as well as the opportunity being created.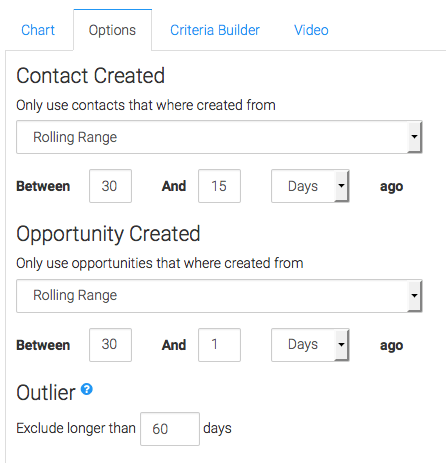 For ultimate control and customization, use the Criteria Builder to include additional rules and requirements to the report.

Once you have your everything set, click "Save Preferences" on This Widget.