This template displays the number of tags that get applied to contacts during a set period of time in comparison to the goal you've set.
To begin, click the "+" icon on the Dashboard and type "tags" into the search bar. Then select the "Tags Applied Goal" template.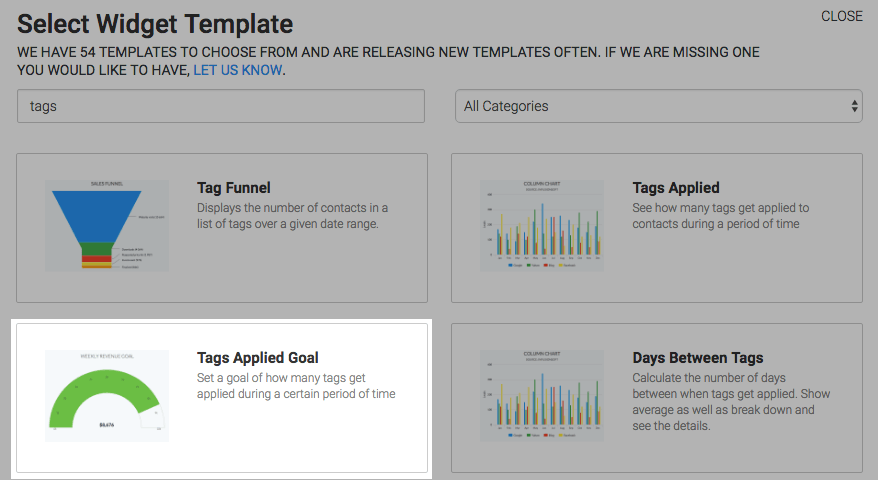 There is only one option for the chart type, which is Solid Gauge.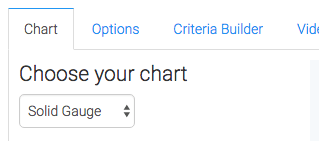 Navigate to the "Options" tab and select the tag or tags you want to track.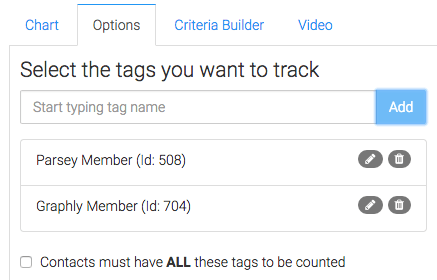 If you check this box only the contacts who have all of these tags will be counted.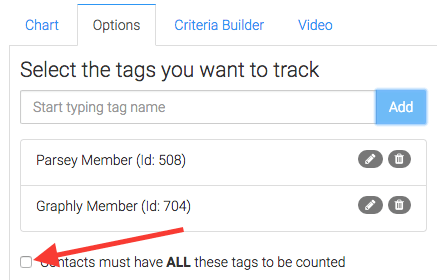 Next, choose your date range.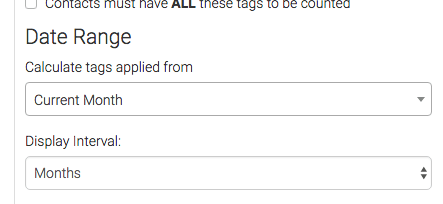 Now choose your goal.

From here you can tweak the percentages that will display different colors on the gauge.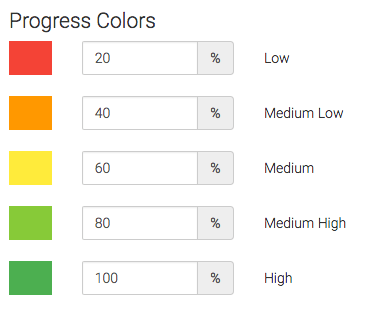 For ultimate control and customization, use the "Criteria Builder" to include additional rules and requirements to the report.

Once you have your everything set, click "Save Preferences" on This Widget.