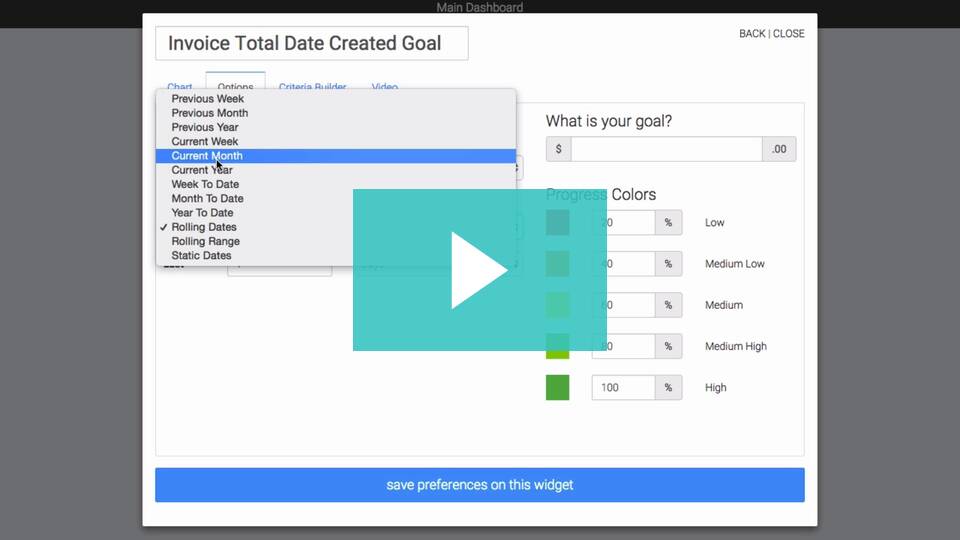 The Invoice Total Date Created Goal template allows you to set a goal based on invoices and track your progress toward that goal.
Setting Up the Invoice Total Due Date Goal Widget
To begin, click the "+" icon on your Graphly Dashboard and type "Invoice Total" in the search bar. Then select the "Invoice Total Date Created" template.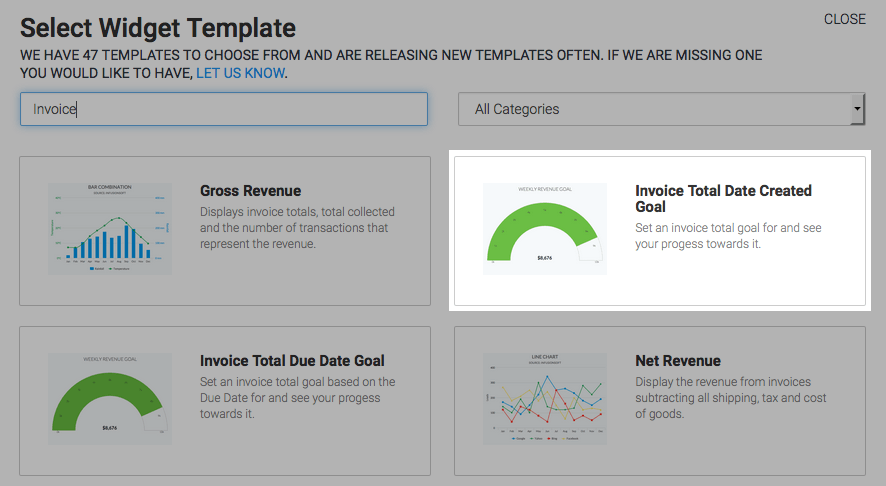 You'll start out on the chart tab for the settings of the report. There's only one option for the chart type, which is gauge.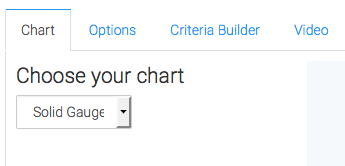 Navigate to the "Options" tab. Now select the date range you want to display.

By default Graphly excludes refunded invoices. Check this box if you want to include refunded invoices.
Next, specify your goal. From here you can also tweak the different percentages that will display the colors on the goal. By default the percentage increases by 20% for each color.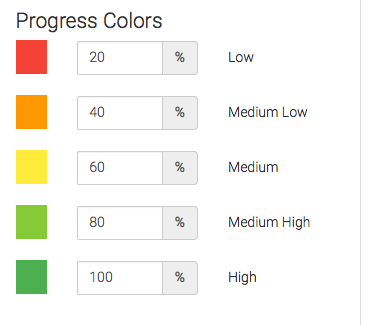 Criteria Builder
For ultimate control and customization, use the "Criteria Builder" to include additional rules and requirements for the report. You can filter out information by tag, fields, and more. For instance, you can create goals for each one of your reps and use the criteria builder to filter contacts based on the owner.

Once you have everything set, click "Save Preferences" on This Widget.
If you like how we report on your data, check out some more templates below; and give us a five-star review on the Infusionsoft store.
Relevant Articles