This report brings absolute clarity to where opportunities are being won, lost, and what the overall conversion of your pipeline is.
To begin, click the "+" icon on the Dashboard and type "funnel" into the search bar. Then select the "Opportunity Funnel" template.

There are many check boxes under the Misc section. Go ahead and check all of them to get a feel for what they do.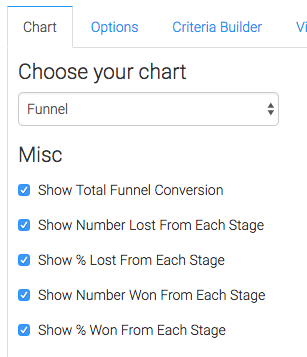 Now navigate to the "Options" tab and add all of your open stages. Add them in the same order a prospect will go through your pipeline. If for any reason you need to reorder them, they are drag and droppable.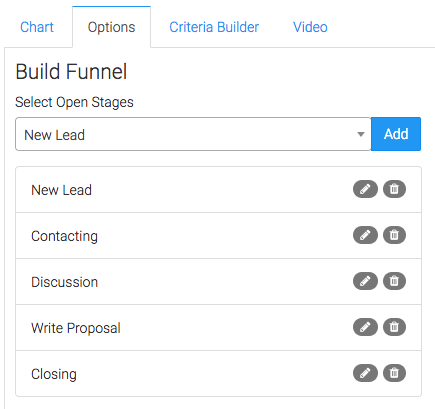 Then select your Won stage and give it a label. This will be shown at the bottom of your funnel after all of your open stages.

Next, select your lost stage.

Then select your date range.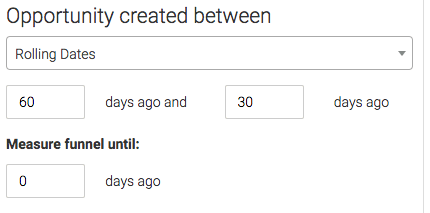 For ultimate control and customization, use the "Criteria Builder" to include additional rules and requirements to the report. A perfect use of criteria builder for this report template would be building an opportunity funnel for each sales rep.

Once you have your everything set, click "Save Preferences" on This Widget.