This template allows you to see the lifetime value from the first day a prospect becomes a customer and at other date intervals of your choosing.
To begin, click the "+" icon and type "lifetime" into the search bar. Then click on the "Interval Lifetime Value" template.

There are two chart types, Column and Bar. I'll choose Column.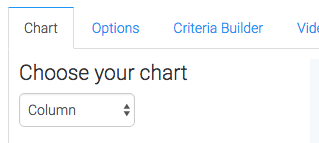 By checking the "Show Select Interval" box the dollar amount for the interval you select will be displayed in the top-right hand corner.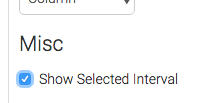 Now navigate to the "Options" tab and select your intervals. There are already a few presets to help out, but you can also make your own. Note that the maximum number of Intervals you can have is twelve.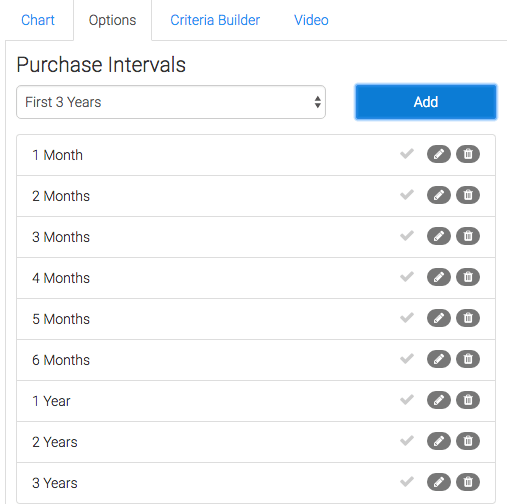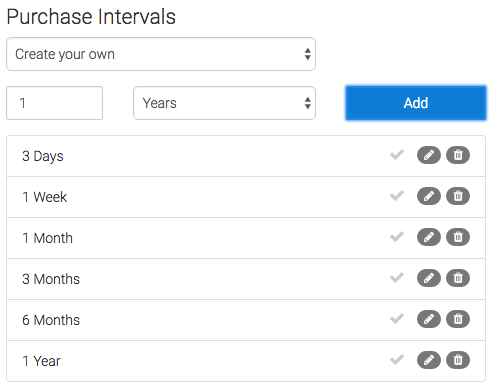 Next, choose the value Graphly will use to calculate the lifetime value.

Then choose the date range you wish to measure. You can also set the Break Even Line, but this step is completely optional.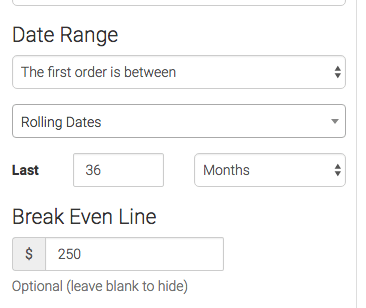 For ultimate control and customization, use the "Criteria Builder" to include additional rules and requirements to the report.

Once you have your everything set, click "Save Preferences" on This Widget.