This template allows you to see the growth of your contacts with specific tags over time.
To begin, click the "+" icon on the Dashboard and type "Growth" into the search bar. Then select the "Tag Growth" template.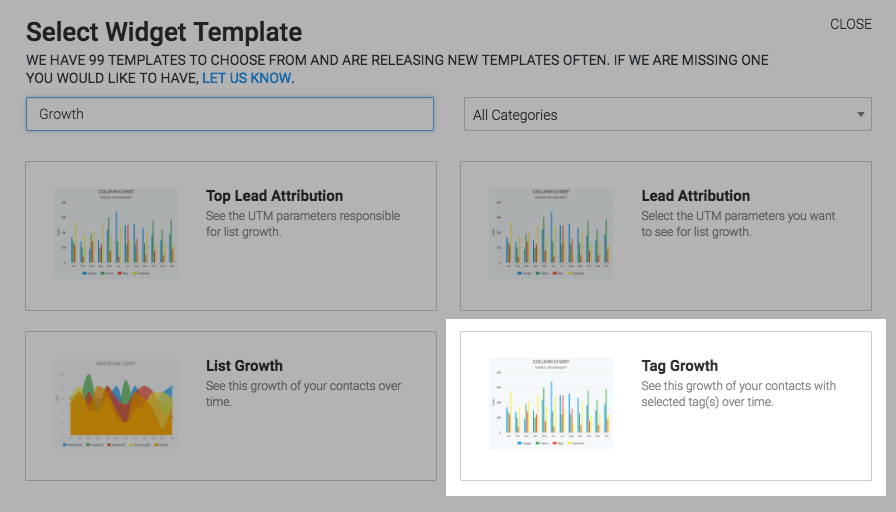 Click on "Show Last Interval Number(s)" box to display the number of contacts for each tag from the most recent interval in the report in the top right hand corner of the report.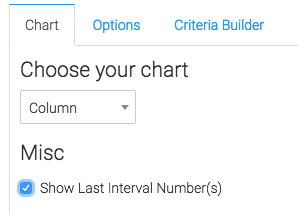 Now navigate to the "Options" tab and select the tags you wish to track.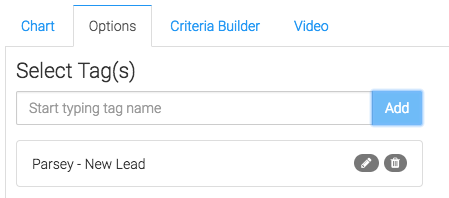 Now select the date range you would like to display in the report.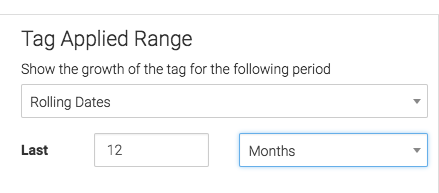 For ultimate control and customization click the "Criteria Builder" tab.

Once you have your everything set, click "Save Preferences" on This Widget.