Days Between Opportunity Stages
This template shows you how long it takes for an opportunity to travel from one stage to another stage.
To begin, click on the "+" icon on the Dashboard and type "Opportunity" into the search bar. Then click on the "Days Between Opportunity Stages" template.

There are two chart types to choose from in this widget, bar and column. I'll use bar.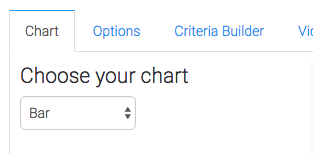 Navigate to the options tab and choose your stage pairs and label them. Then specify an outlier and click "Build".

Continue this process for all of the stages you wish to measure and choose your date range.

For ultimate control and customization, use the Criteria Builder to include additional rules and requirements to the report.

Once you have your everything set, click "Save Preferences" on This Widget.