The Subscription Tenure template shows how long you can expect a customer to remain actively subscribed based on a given date range.
Chart Tab
Display Type
From the Chart tab you'll see that there are numerous Display Types to choose from.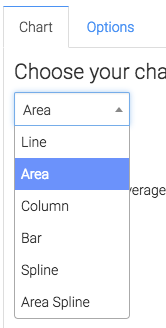 Miscellaneous
Below the display type you have the ability to show the overall average in the top right of the report by checking this box.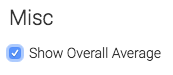 Options Tab
Select Your Subscription(s)
Select the Subscription(s) you wish to measure tenure on. You can select different individual subscriptions, or select All Subscriptions.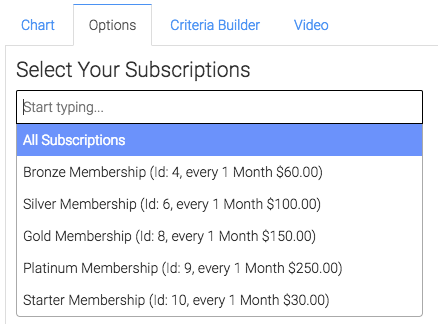 Cancellation Date
Next, select your Cancellation Date. Use Next Bill Date if your customers pay for your service in advance. Use Last Bill Date if your customers only pay you for services after they have been rendered. Only use End Date if you manually specify when a subscription has ended in the End Date field on the subscription.

Date Range
Below the Cancellation Date, select your Date range for the report.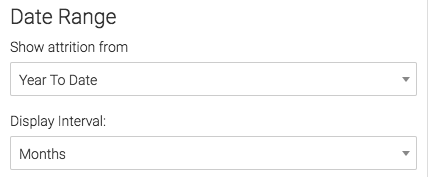 Criteria Builder Tab
To add additional specifications to your report use the Criteria Builder. This can allow you to filter the data down further by selecting additional specific criteria customers must have before showing on the report.

Relevant Articles
If you don't already have a Graphly account, you can sign up for free here to get powerful Infusionsoft reporting.