This template shows how long you can expect a customer to remain actively subscribed based on a given date range.
From the Chart tab you'll see that there are numerous chart options to choose from.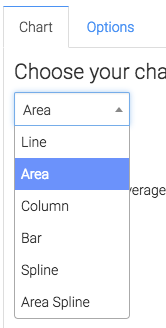 Below the chart type we have the ability to show the overall average by checking this box.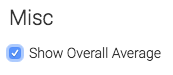 Now let's go to the "Options" tab.
First, we will select the Subscriptions we wish to measure.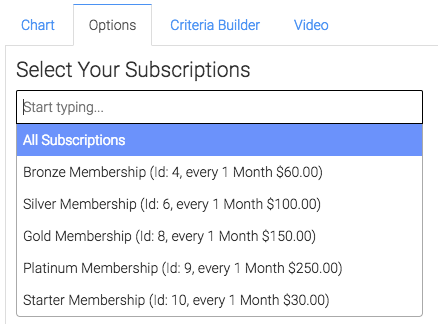 Next, we will select our Cancellation Date.

Below the Cancellation Date we will select our Date range for the report.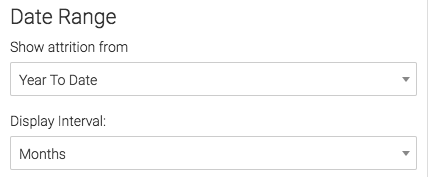 To add additional specifications to your report use the "Criteria Builder".