Product Category Payments
This report displays the revenue collected from product categories during a date range you define. The difference between this report and the Product Payments Report is that if you have all of your products properly categorized, this report will save you time by being able to select just the categories.
To begin, click the "+" icon on your dashboard and type the word "category" into the search bar. Then click the "Product Category Payments" Template.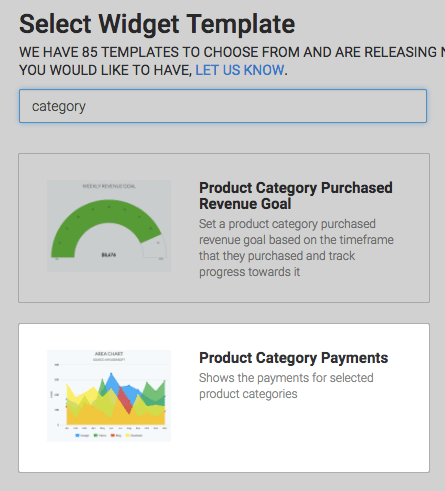 There are multiple chart types: Line, Area, Column, Bar, Spline and Area Spline. Select which one you prefer.

Now go to the "Options" tab.

First, you need to select the categories you want to track.

Next, select the payment types you would like to include.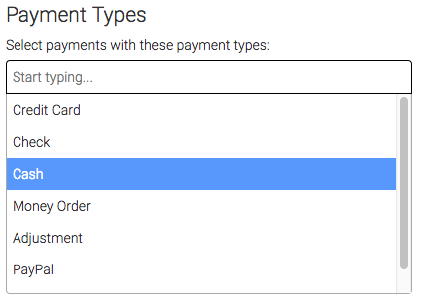 Finally, select the date range you would like to show.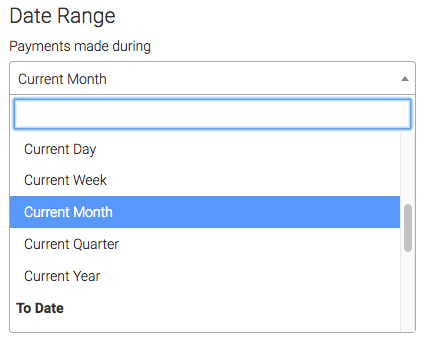 For ultimate customization, use the "Criteria Builder" to include additional rules and requirements to the report.

Once that's all done, click the blue button at the bottom to save your preferences for this widget!