This template reveals the top sources, campaigns, mediums, audiences, and ads responsible for orders being created in your Infusionsoft account.
DISCLAIMER: To get the greatest value from this report, you must have Graphly's Web Tracker set up and be utilizing UTM parameters in all of your links; whether they're emails, ads, social posts, etc.
To begin, click the "+" icon on the Dashboard and type "attribution" into the search bar. Then click on the "Top Lead Attribution" template.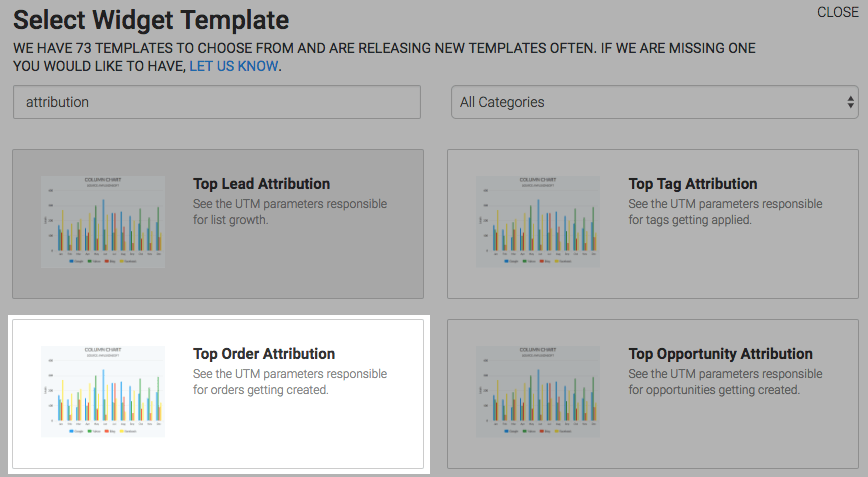 There are two chart types, column and bar.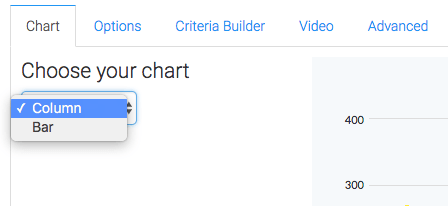 Now navigate to the "Options" tab and select the UTM parameter you want to measure.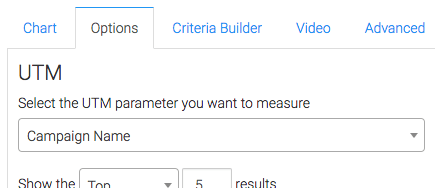 Then select which results you want to see.

Under the Attribution section, select how you want credit, or attribution, to be given.

Then, under Order, select what you're looking for in the results.

Next, select your Date Range.

Lastly, this report also has an "Advanced" tab for seasoned advertisers who really want to customize the logic of how top results or bottom results are calculated. Most users will choose "Use Default Settings".

For ultimate control and customization, use the "Criteria Builder" to include additional rules and requirements to the report.

Once you have your everything set, click "Save Preferences" on This Widget.